I'm not an early riser. I'm more likely to arrive at sunrise than start at sunrise.
When I do get up I'm likely either going to work to support my family or take a photo. If it's to take a photo I generally take that photo and get back in bed.
Today was a little of both. I had to get up to go to get ready to travel and I wanted to take pictures of the foggy morning. When I got up I noticed the fog outside so I grabbed my drone for a very short flight towards the sun.
From the ground I could see the warm color light coming through the fog layers. The layers were very thin and it was quite clear on top. The photo above is only cropped. I made no other edits to it. I shoot in "raw" even on my drone so this is a raw imaged converted to static jpeg. The original is quite amazing with crazy detail.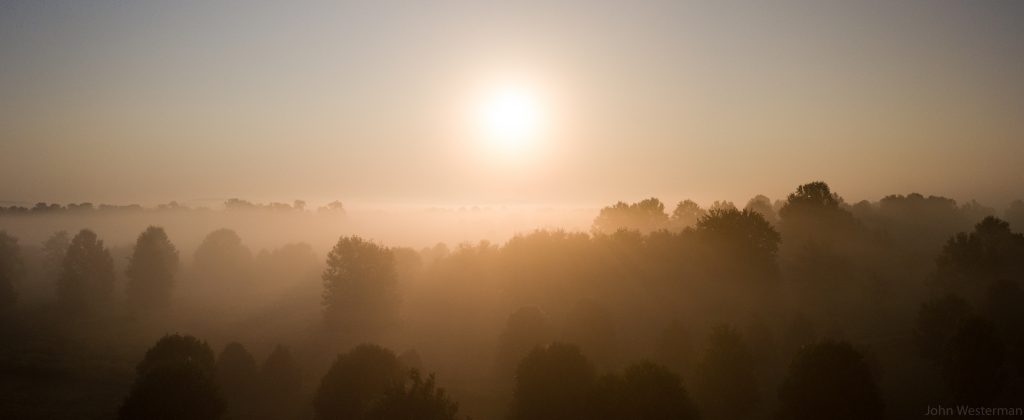 The weather around here has been cold with high humidity at night under high pressure so the sky has been clear, no rain and lots of fog in the morning.