Lately it hasn't rained much around here except for the occasional thunderstorm that rolls by. It has, however, been very humid especially in the evenings after the sun goes down.
We do get these crazy sunsets at night after a storm rolls through. The air is thick but calm. The cicada and other noise makers are out in earnest. We have two new hoot owls that make their noises right as the sun is going down.
When all this is going on it looks like this: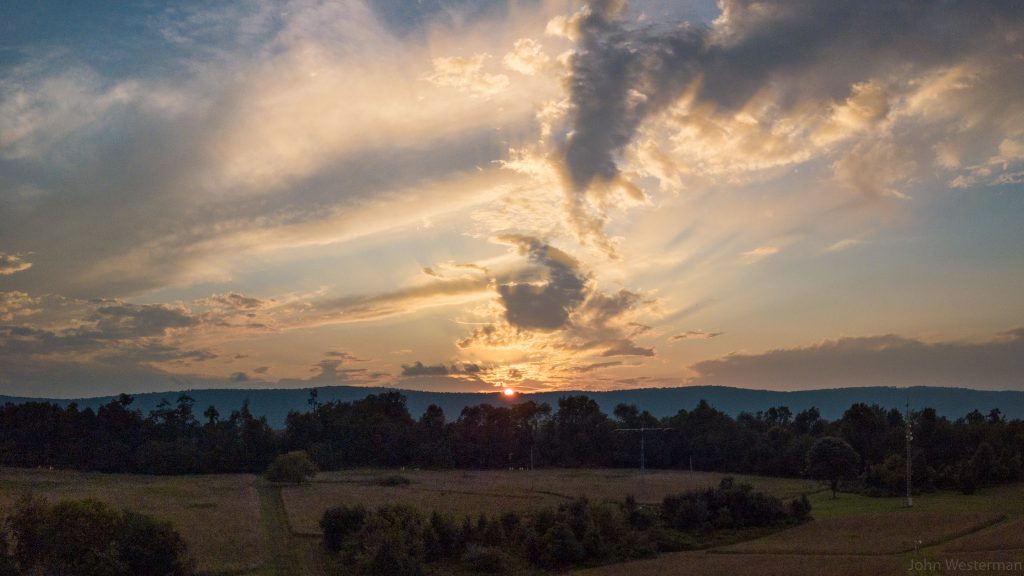 I would say that a good 80% of the sunsets look like this when the sun is actually out. It's either like this or completely clear.
This is my favorite time of the day. My work is done, the pressure is off, I can sit and relax and just enjoy where I am.
I love where I live. It's been a long and winding road to enjoy these sunsets.