We've been together on warm summer days and in freezing, wind driven rain.
At first, I could only hear her calls. That was when she was young and being trained by her parents who are long since gone.
In the last couple of years she has let me walk close to her. This is her territory. I see her all the time as she hunts for small furry creatures.
Today I went saw her through a window on this pole close to the house. That alone is unusual. I took pictures through the double-paned glass which makes things blurry at best when you shoot from any distance.
I decided to walk outside and maybe get a few photos before she flew away like she normally would. I did get a few but something unusual happened. She stayed on the pole.
So I walked closer. Took a few photos. Closer. Took a few more. Then I noticed she really didn't care about me being there. Clearly watching me but not caring that I was getting so close.
I kept walking.
This is not a small lens. It's 600mm and designed for shooting subjects at a considerable distance. When I got to 40 feet I stopped walking towards her and took this photo: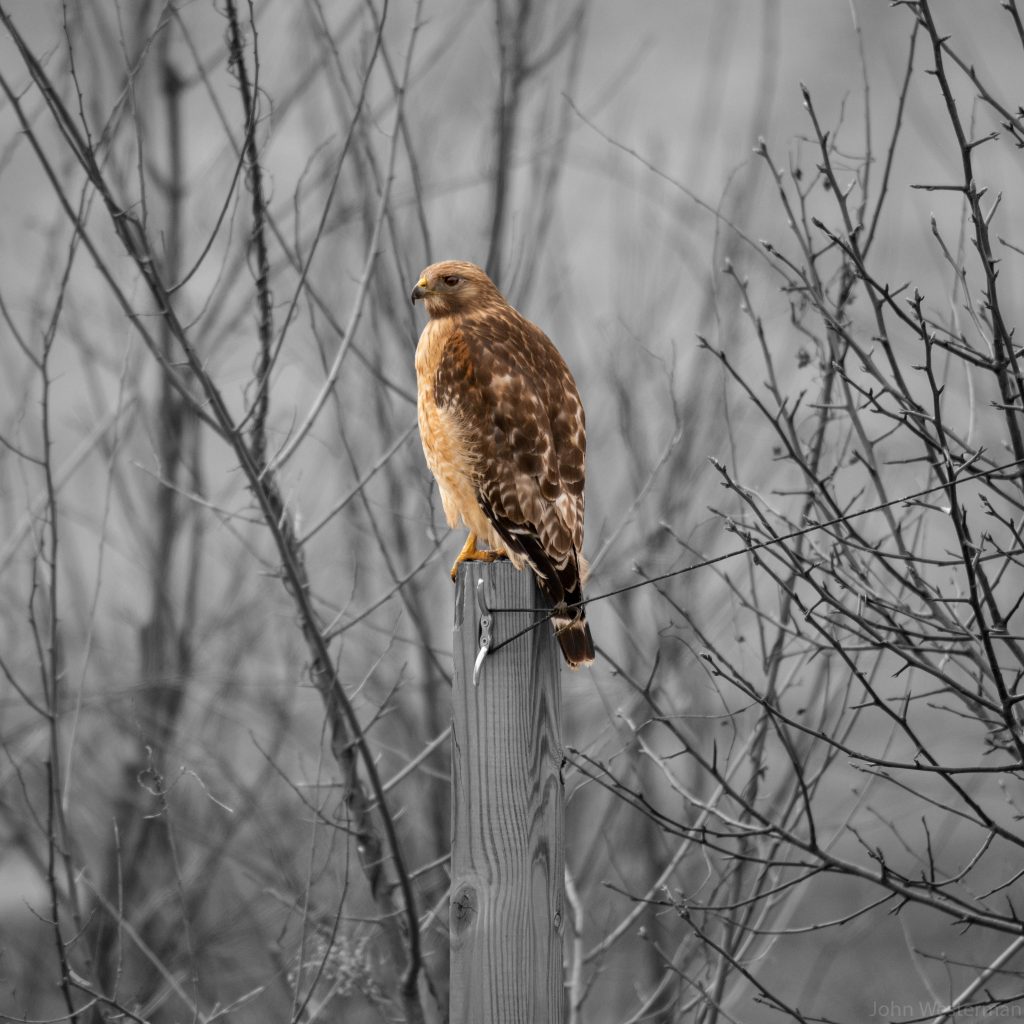 At this point I can't zoom back out much. It's just she and I looking at each other. She is still not showing any sign of leaving. I can see per pupils in the middle of her brown eyes now. She is very orange. Her feathers are blowing in the wind.
I stopped taking photos and just watch her look for things. The smaller birds were watching her closely.
There was a small concentration of animals watching this hunter. I suspect it was so they did not become prey. I estimate her height at 14-15 inches tall and about 8 inches at her shoulders. She is not small.
Soon she decided to move on.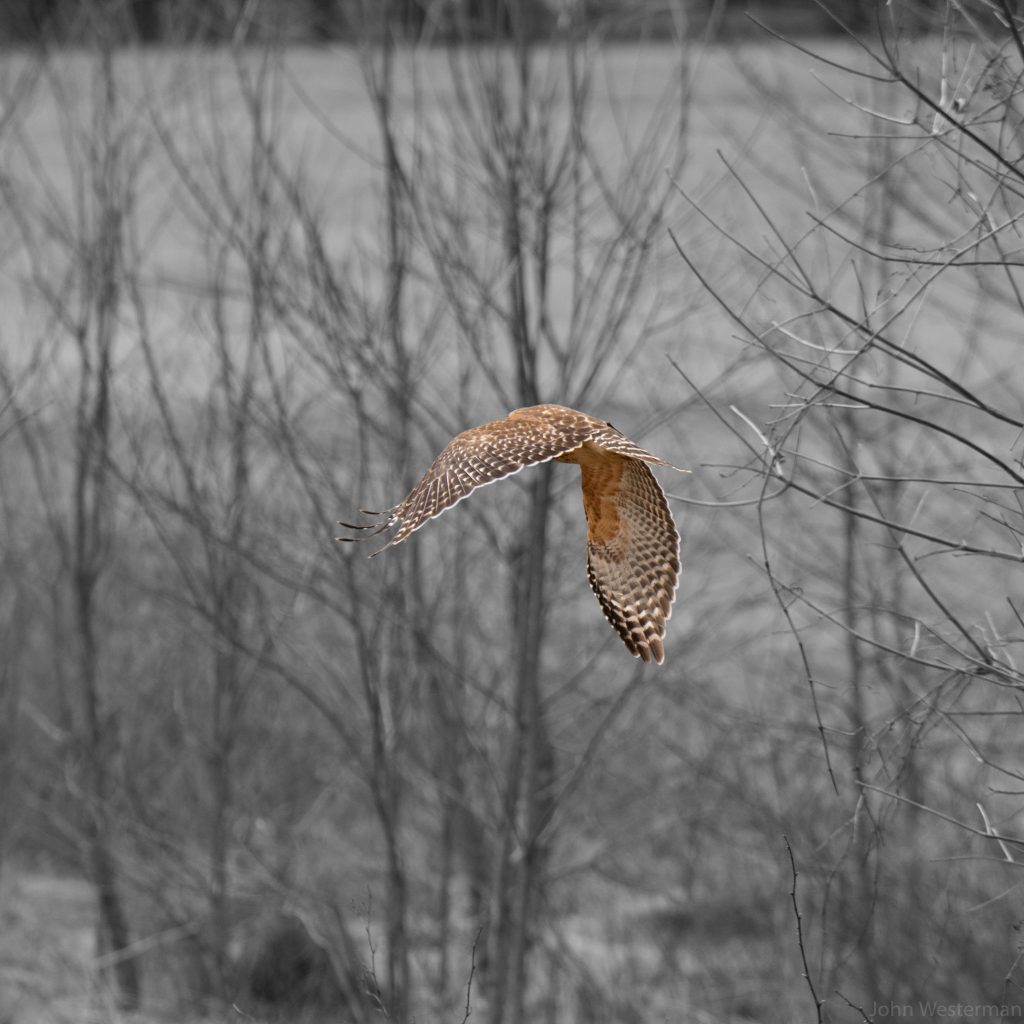 And I went back to work.