I've been getting ready for a long motorcycle ride for a few months now. On the last trip I took an electronic fuel sensing unit started to fail on my Ducati. It's not a huge problem except that you don't know how much fuel is in the tank and it constantly throws errors on the computer that are hard to ignore.
I took it to the local dealer over the winter in hopes they could repair it easily. There was a discussion that it was a defective part and that Ducati would make it good. The end result of that discussion was that for $700 they would change it for me.
Nope.
I purchased the part for $100 and started taking the skin off this bike. I was going to fix it myself.
It took 2 weeks to get the part. Apparently they put in on a boat from Italy after I bought it. Then by horse to Omaha Nebraska. It did get here.
By the time it arrived I had my bike apart, all the fuel out of the tank and ready to put the new part inside this tank. These gasoline tanks are not the ones you may remember. They are formed plastic built to wrap around the frame of he motorcycle. The tank alone is $1200.
Taking the skin off was not an easy process. Someone at Ducati decided it would never have to come off. Apparently they didn't talk to the electricians who make shitty sensors. Long story short, I had to do some destruction to get the cleats out of the plastic and reconstruction to put them back in the plastic. That took a couple of days.
I got the part, cut the plastic connectors off both the part and wiring harness, soldered the new part directly to the wires, shrink-wrapped it all up and all was better with the computer.
In two more days I'd have it all back together. Well, except for two screws. Which, for the life of me, I could not figure out where they went. I'll have to take a closer look the next time I take this apart. I predict this sending unit will last a few years if it was made by the same electricians that made the other shitty sensor.
Yesterday I took it out for a 200 mile ride. It ran perfectly. No errors from the computer. And nothing fell off the bike. That I could see, anyway. That's a win!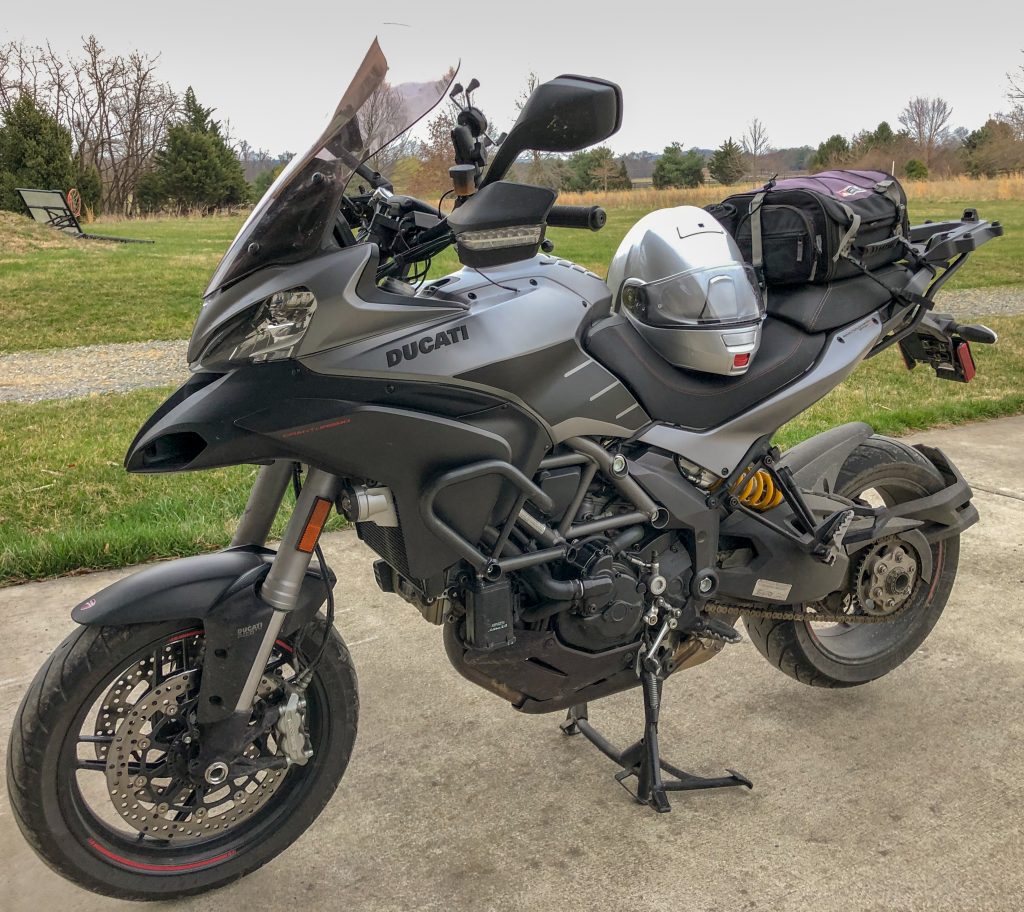 When I put it all back together I made sure the bolts would not seize up inside their fittings. And didn't use the "Ty Stiller school of torque" technique for tightening them back. That technique is interesting. No bolt being too tight until it's actually broken off and you have to drill it out. I use a gentler method. Nothing wrong with Ty's methods if you don't mind drilling things out all the time. Or just throwing it away.
So we got to spend quality time together before the big ride. I still have some work to do but should have it done in a couple of weeks. That's a week or two before I have to launch. This is new to me. In recent times I've only had time to do things at the last minute. This is a nice change in my life.
All I had was my iPhone to take photos. This is the best I could get out of it.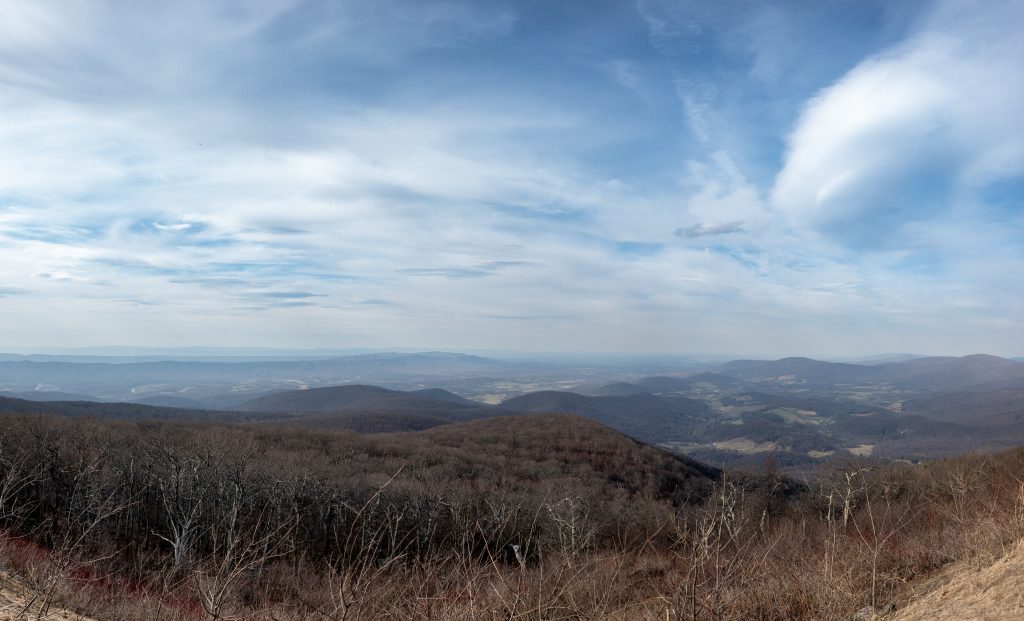 I drove my favorite 4 hour loop with an hour stop for lunch. The loop looks approximately like this on google maps: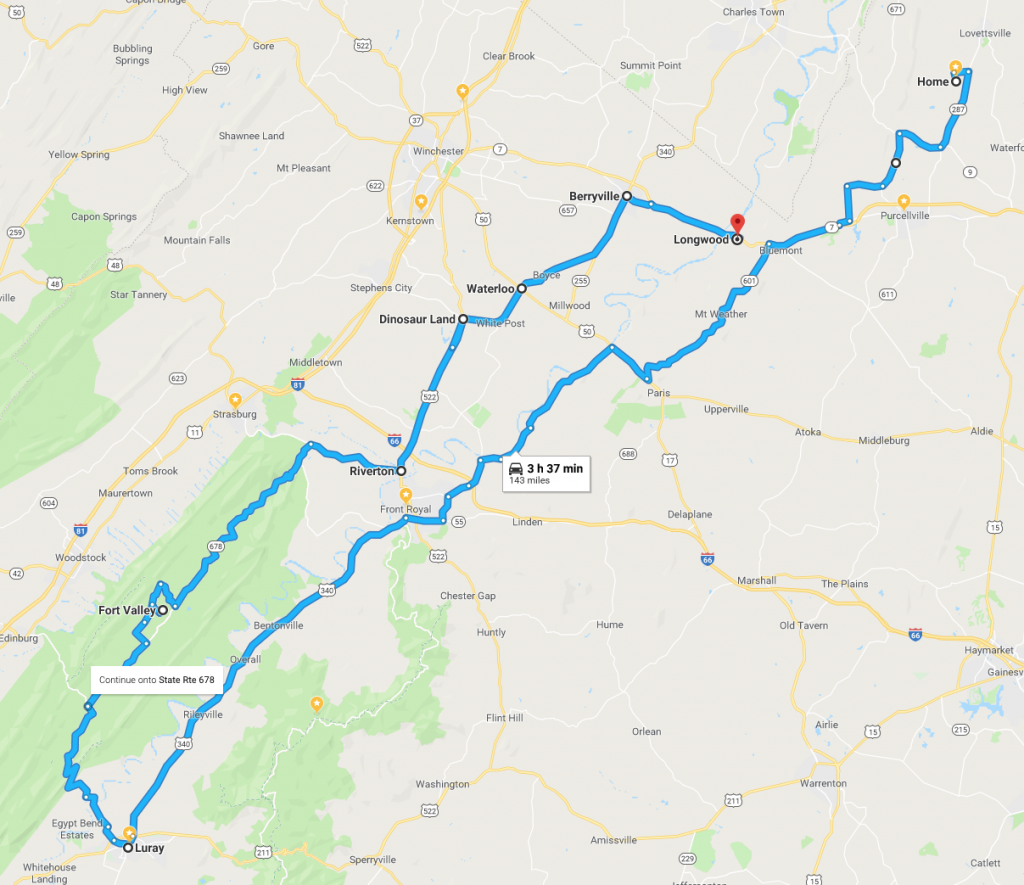 No trip to Luray, Virginia is complete without a stop to Uncle Bucks for some southern style comfort food. I recommended it. Lots of people were out and about in this town.
It was a necessarily long day. I wanted to make sure everything is working properly. I've got to bleed my back brakes because they are pretty mushy. This is also a known problem with a Ducati design. My Honda has a physical linkage to the back break. The Ducati has hydraulics. The hydraulic lines sit right on top of the catalyst which essentially cooks the oil breaking it down over time. This week I'll bleed them all out and make them new again.
The newer bikes take a lot more maintenance than the older ones. But they sure are fun to ride! And I was not alone. This weekend set up a perfect day of riding so everyone with a motorcycle, their friends and families were all all out riding today.
I rode alone. But wasn't alone.