The other day I was cleaning up the barn and found this carefully crafted mouse nest. It is made from wool and insulation that was discarded as we progressed with the van build project.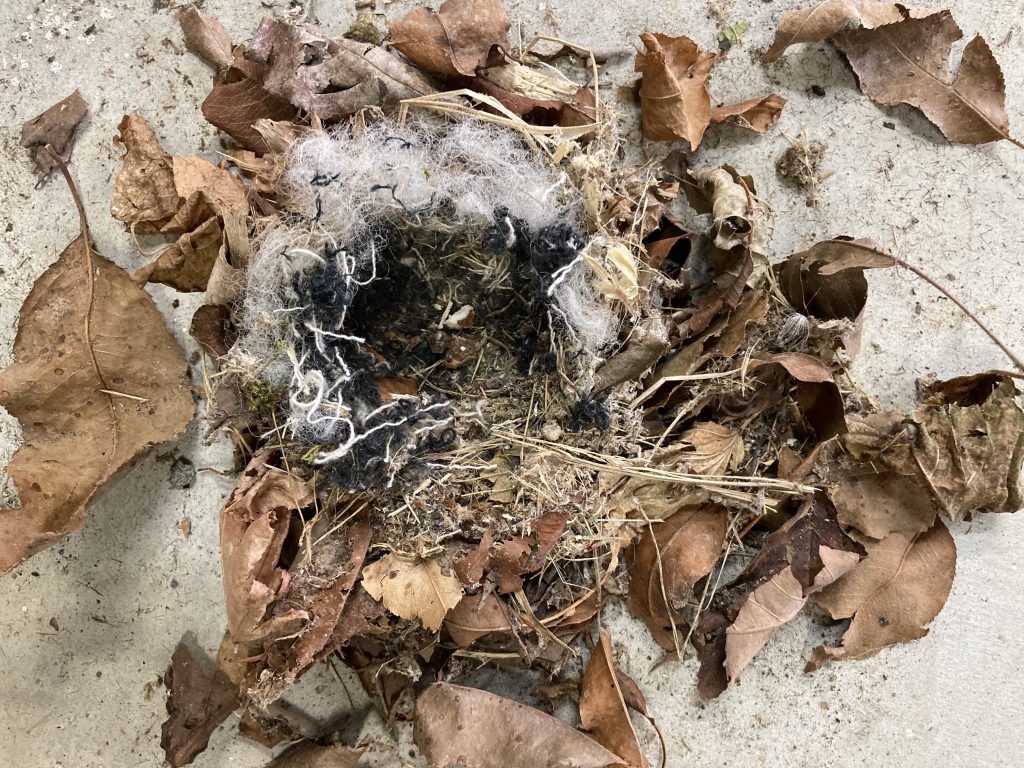 Right in the middle there is a nut of some sort.
No sign of the mice but I did leave the nest where it was and cleaned up around it. I'll keep an eye out for Ratatouille and his crew.