I first picked up a camera in 1978 when I was 15 years old. A friend of mine was working to be a professional photographer and let me hold his camera. I pulled the trigger of his camera a few times. From that moment I knew that I would eventually own my own camera with no means to make that kind of a purchase.
How it came about is unclear but eventually I did get a Pentax film camera with one lens. It didn't seem like much at the time. It definitely was not fancy. A simple camera with basic lighting controls (F-stop, shutter speed). Back then the ISO was set with chemistry in the film being used. The camera came with a 50mm lens. It was enough to take a few college courses and become familiar with the photography process.
I had no idea what I was doing. It turns out, this is where everyone starts.
Since then the photography industry and methods have completely changed. My film cameras and lenses are all gone now. When I moved to digital I didn't think I'd have a need for my film cameras and old lenses. So they were sold. Today I wish I had hung on to them. It's one of my regrets.
After I sold my film cameras yet still years ago I bought an f1.4 50mm lens for my Nikon camera. It's an amazing piece of glass. Lately I've used it exclusively. This is where I started with photography and a place I wanted to go back. So when I bolt out of the house lately with my camera that's the lens being used.
The clarity of this lens is striking. With an aperture around f/9 and an ISO of 100 the photos look very natural.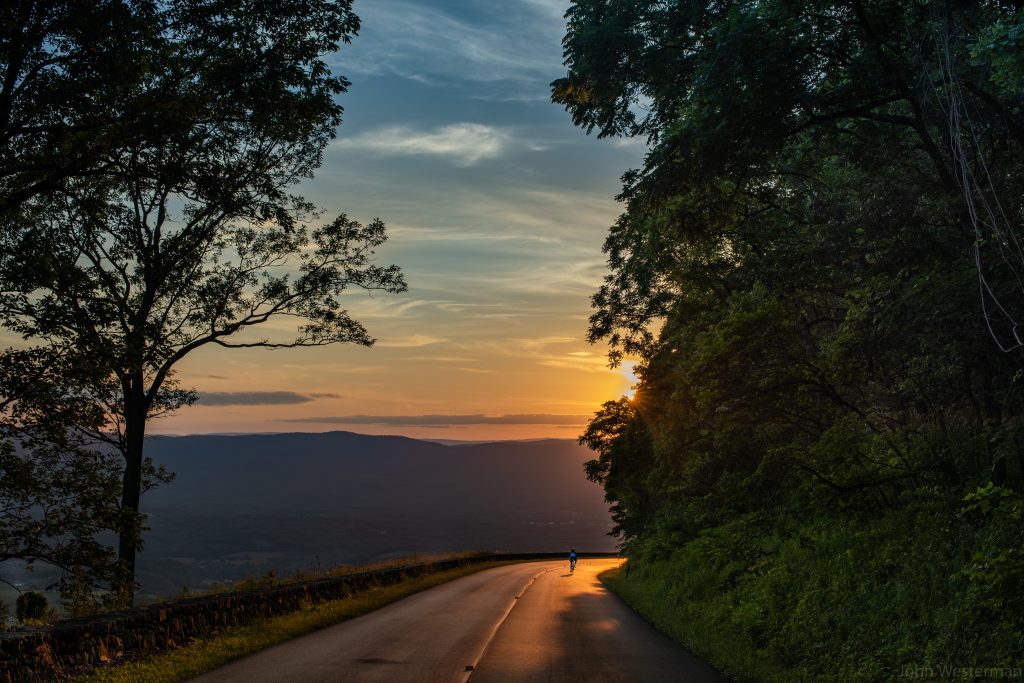 The photo above was done without filters. I do set my camera white balance to be in a warmer mode because the Nikon makes everything cold by default. Other than that, this shot was right out of the camera.
Every lens has a purpose. There are thousands of different types and brands. My focus on my own photography is to use what I own and become proficient with that. If you can frame it with a 50mm lens you can make any lens work for you.
This biggest lessons I've learned in my 40 years of photography is this: 1) always have your camera with you. It may not be the best camera but still bring a camera with you. And 2) stop and use the camera. If you see an image in your head don't drive past it. Stop, turn around and go get the image. If you are with others that do not want to stop they are not on your path. Let them go.
That's what I did here. And I had no idea a bike rider would drive right into my frame. Had I not turned around, got off my motorcycle and stood in the middle of the road I would not have captured any of this. I didn't even see the rider coming.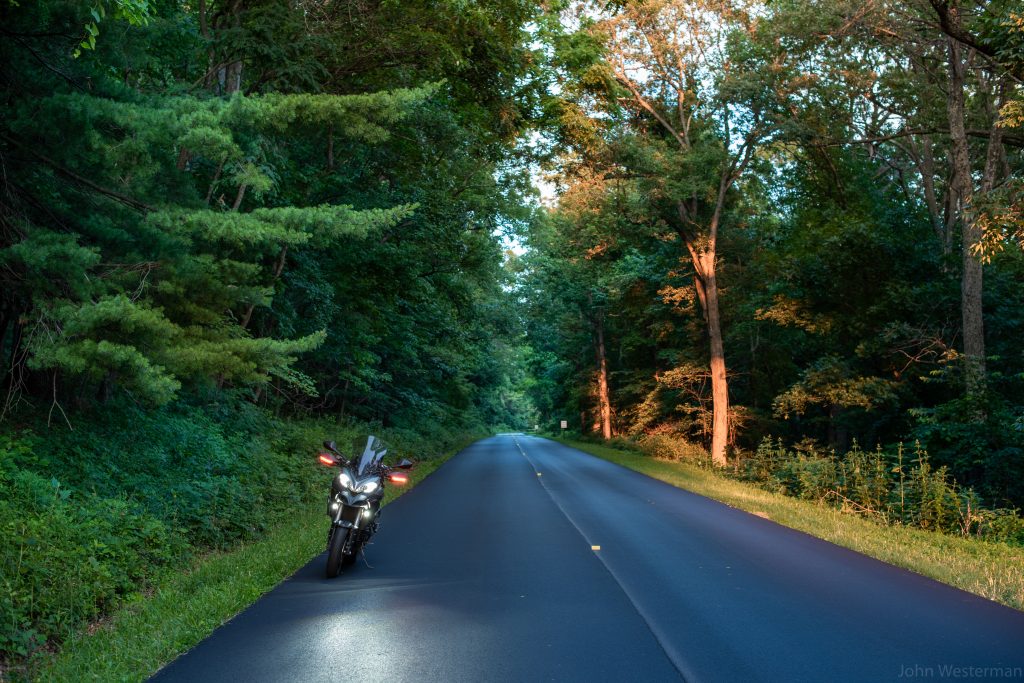 The more you pull the camera trigger the more you learn. It's a common theme I hear from the pros: "I wish I had more images to compare". Because you never get another chance to be in that same situation again. That opportunity has passed.
When I hold my camera in my hand today I know I'm hold a tool. I still don't know why I take so many photos. So many of them only I have seen. I haven't even printed many of them for myself. Still, I stand alone in these places and wonder where everyone else is?! I can't tell you the number of times I look around and wonder why others are experiencing this same thing; this beautiful color on one of the first days of summer. But I was completely alone in a public park except for one bicyclist for almost 30 minutes.
Its because it's my path. The place I'm supposed to be. My path has taught me to do the things I enjoy. If you can share the experience with others that's great. If not, enjoy the walk alone.
Who knew my path would take me from a place of wonder with an old camera with a 50mm lens to where I was last night with my own camera and a 50mm lens. But I was ready.
I wonder, what's around the corner?