I would ask what you've been up to but I think I already know.
It's been a while since I've published anything even though I've had plenty of time to do that. Things have been busy in the last couple of months in spite of the travel bans and lockdowns. I've spent most of my time around my farm doing all kinds of maintenance to vehicles, taking care of our bees, working from home, keeping up with the grounds, etc.
Lately the only thing different for me is I don't travel for work. All our work is now restricted to online or over the phone. It might seem like a big change but really it's not. I'm doing the same thing just doing it from home 100% of the time. It's given me time to do extra stuff since I'm not spending any of my time on the road.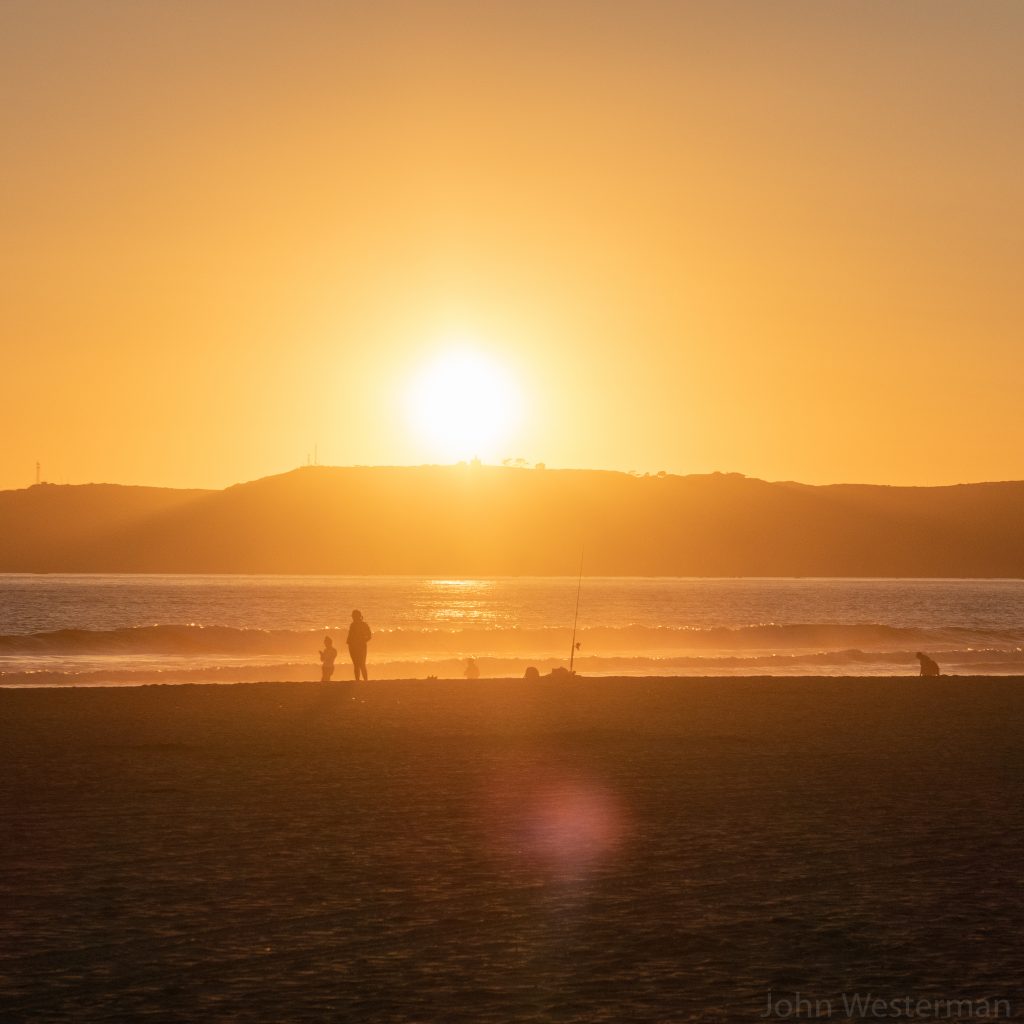 Just prior to the lockdown I made many trips for work. One to the Denver area, one to San Francisco and another to San Diego. After return home from San Diego is when things got locked down. It was nice when I was there. The weather was perfect.
I shared dinner with a friend on the night the photo above was taken. People were out and about but in hushed tones. It was inevitable what was about to happen. Soon after I would be on a plane back home where I'll remain for what looks like is going to be 4-5 months.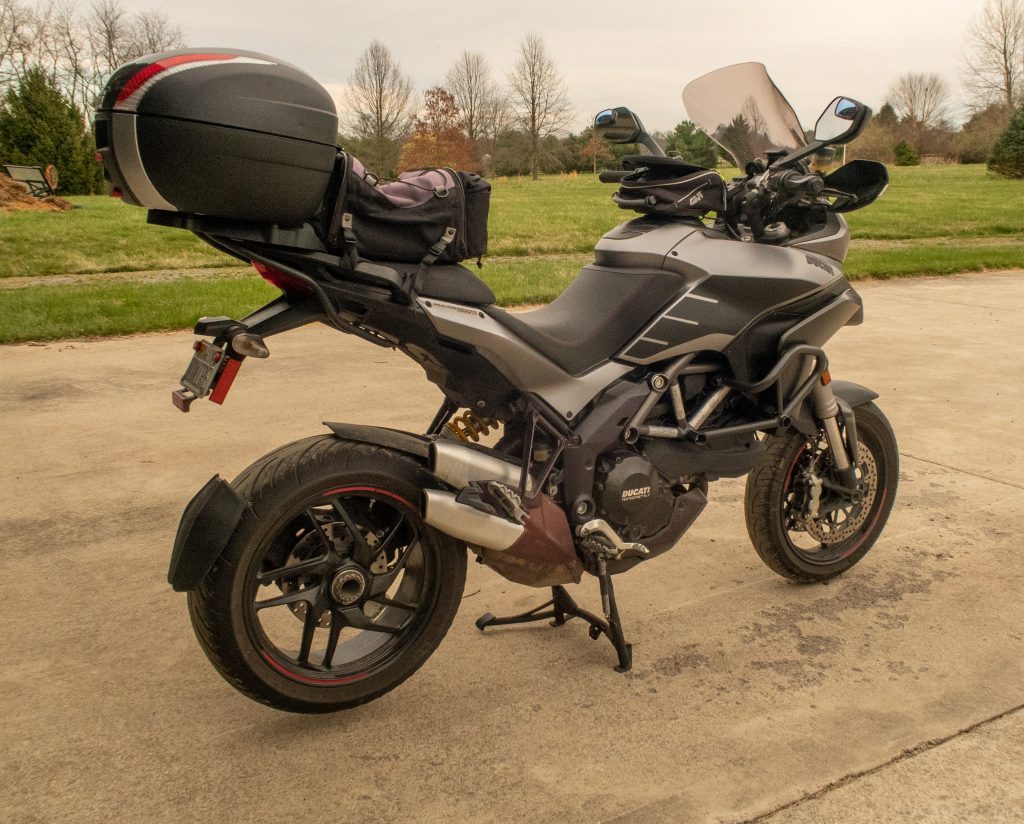 One of the machines I've been able to maintain is my Multistrada. It's had a number of issues that I needed to repair which is now complete. But it's fixed now and taking me to places that I like to go. Social distancing, of course. And just not this place: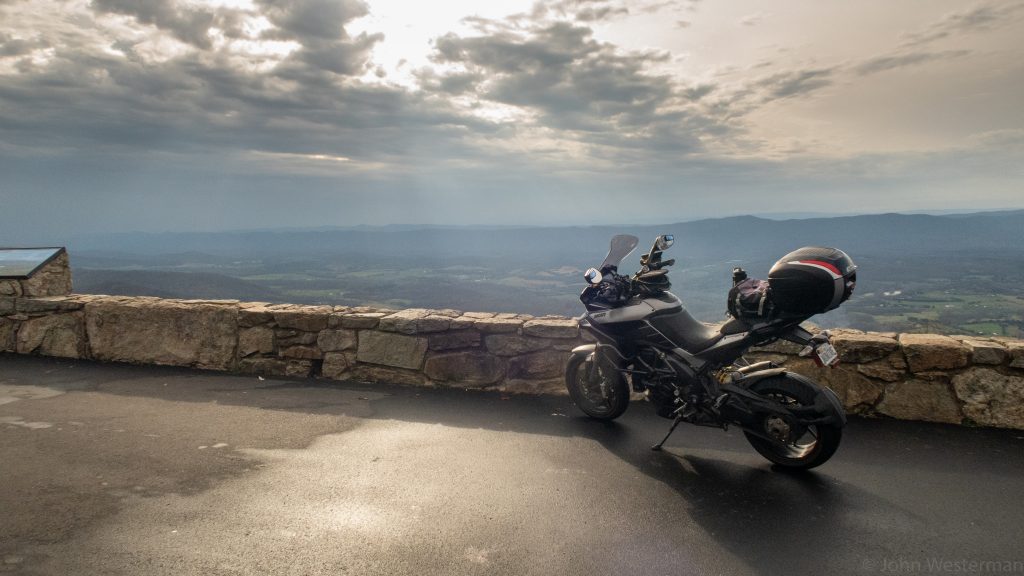 Because that place is CLOSED!
So many places around here are closed. All my favorite parks, some of the roads, all of the restaurants and the like. I've still managed to get some fun riding in even though I am not stopping anywhere along the way. That being said, I don't have a ton of photos to share of my recent exploits into nature.
To keep people from gathering I'm also seeing various organizations blocking parking and otherwise making it very hard to really do anything including getting out for a walk or hike. This won't last forever. One way or the other those barriers will be moved. There are simply not enough of "them" to keep "us" out. There are still other nice vistas around.

Now that it's warm I've been working more with the bees. I have 12 hives which have decided to split up on their own 5 times already this year. Of the 5 swarms I've managed to capture 4 of them. I've purchased two more hive boxes so if they swarm again I am hoping I can capture more of the bees. This should be a good year for honey production.
Of course, as much as I can I get out and fly my model aircraft of one type or another.
That's always fun.
Then it's spending time with the family I have close, eat, sleep and exercise beyond that.
The latest word on quarantine is that it'll last through June. While other states (GA, TN) are opening up our states are much more conservative and likely will not. The virus is still taking its toll on people in the state so until that starts to go down I think this will continue.
Take care!
Oh, and wash your hands.