I'm lucky to live so close to the Shenandoah Valley. From my house to the middle of Skyline Drive at Shenandoah National Park may be 45 minutes of driving.
Mostly I'm out there on the weekend when I have time to waste driving around Virginia without worrying about work. When I do get there the views and quiet of the mountain is quite therapeutic. Most everyone slows down and just enjoys being out there.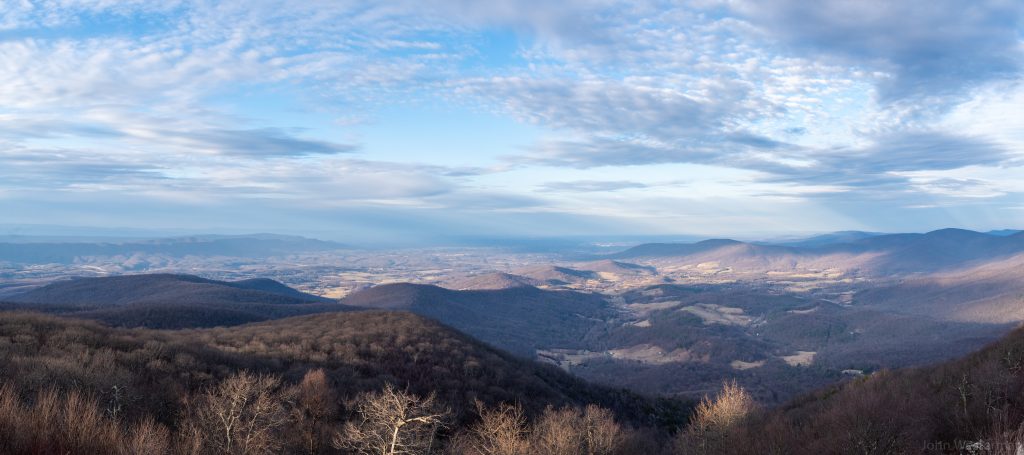 Every part of the day in every different season will produce a different feel of the mountain. Some days I get to go out during the week when there are very few people there. In the winter it can be lightly traveled where it feels like you are the only one there.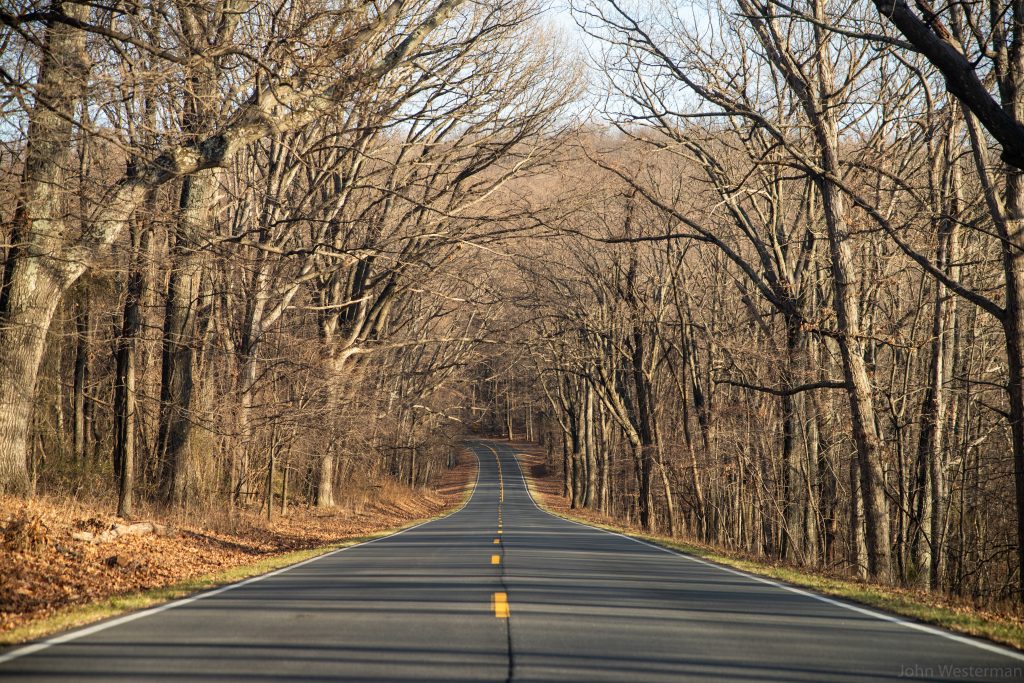 This old tree has been standing at Little Devils Stairs as long as I have lived in Virginia. This rest stop will be much different without the tree there once it finally gives in to gravity.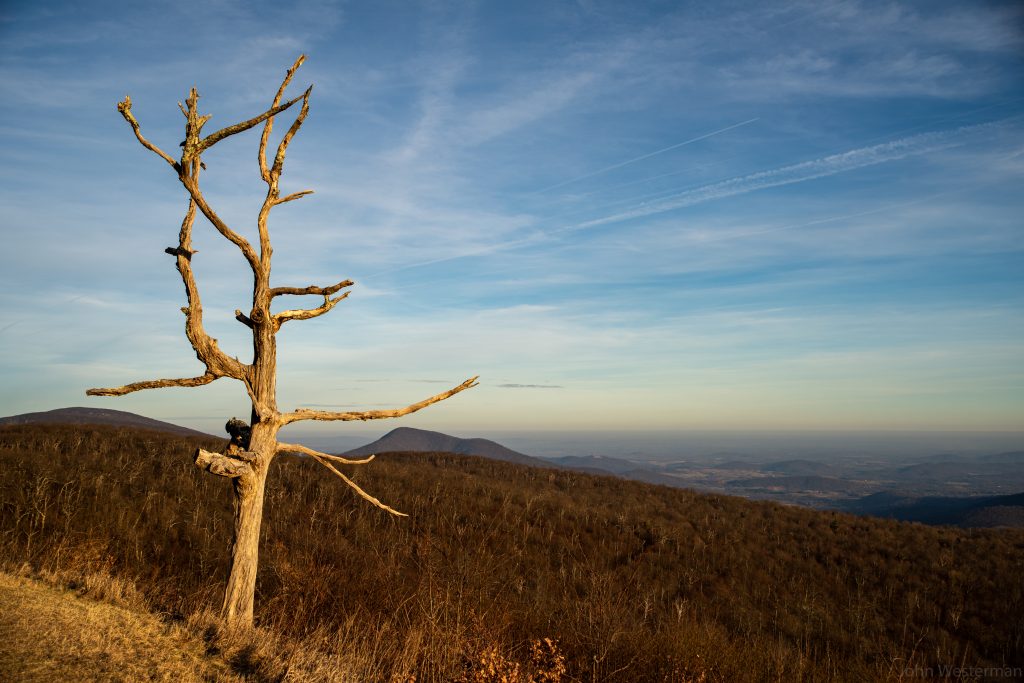 The sunsets can be quite a site to behold as well. Never disappointing even if it doesn't show up from behind the clouds like you were expecting.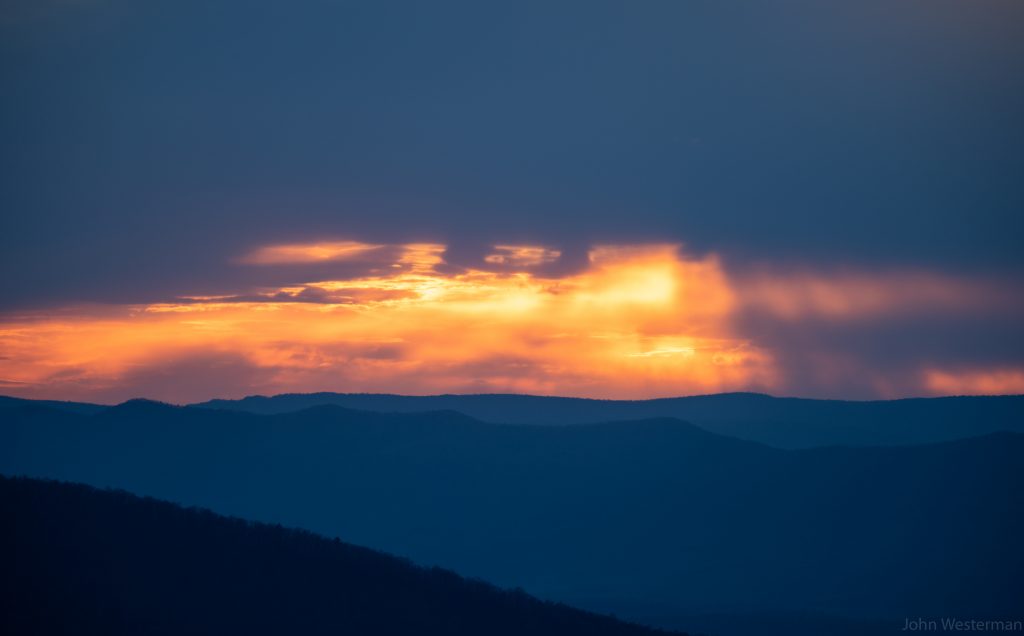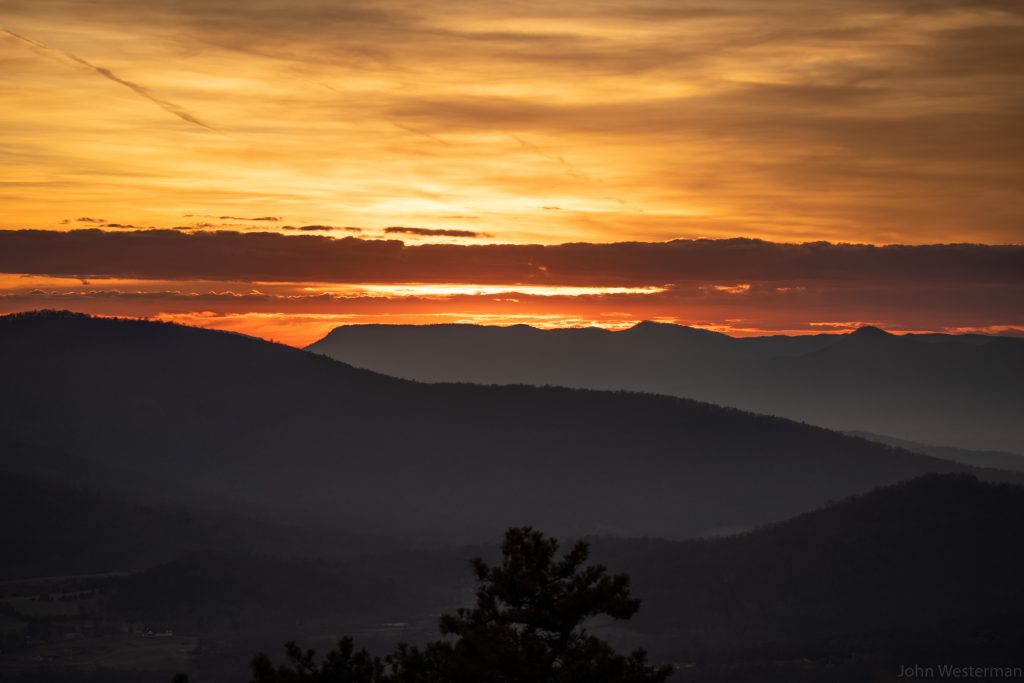 It turns out I'm never the only person there at a sunset like this. It's a busy time on the mountain as people take selfies and then go about their way. If you can wait 10 minutes after sunset you will be left on the mountain alone again.
It's these times I enjoy most alone in this sacred place.