At some point in this day I got in a bad mood. I wanted to go for a motorcycle ride and was frustrated that I didn't do it. I let chores and other things keep me from getting out early.
Until we ran into this.

It happened on the way back home after lunch. As we drove into and out of light rain showers well before all this happened I chatted with my partner that the summer rains are nice since mostly you ride into them and then quickly out of them. Our riding suits are "waterproof" for short duration rains. This was not one of those. Soon it would really come down in buckets.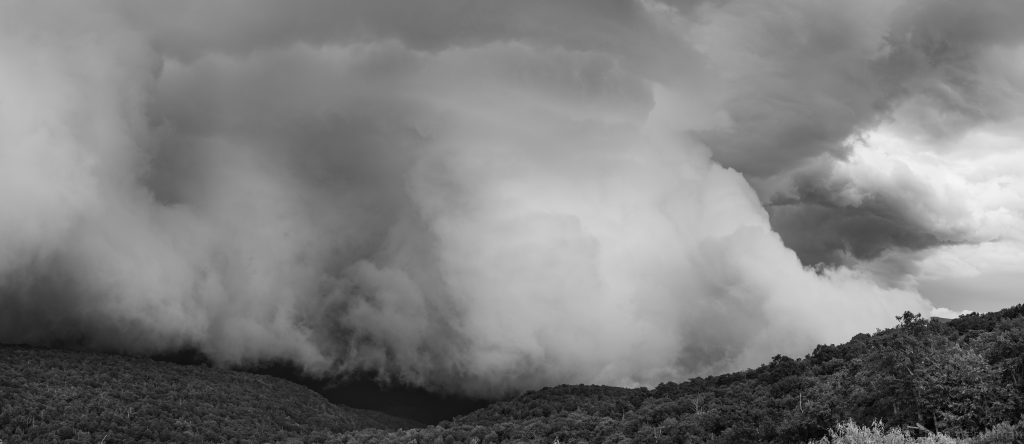 Lightening started crashing down all around us and it was very hard to see out the window. The casual ride got pretty cosy and I was thankful that I was not on my motorcycle this day.
We watch this cloud roll in very quickly. It enveloped the mountain. The temperature dropped. Then the torrent came.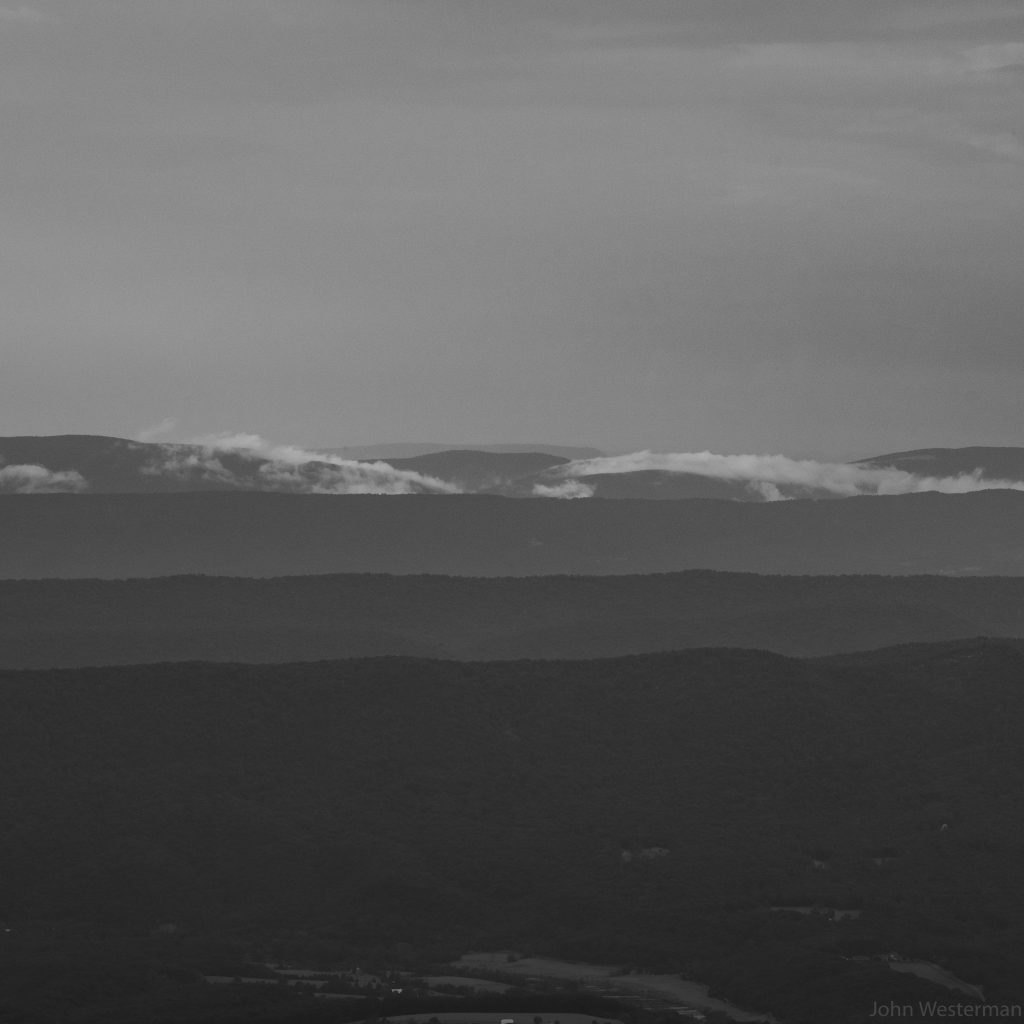 To capture the picture above I use a 600mm lens. The mountains are very far away. You can tell the pressure is dropping as the fog starts to hug the mountains. This was the precursor to the big rain cloud above.
It was nice to get out in this weather. Glad I had my cameras even though it was frustrating gather it all.
I stayed in a bad mood. Sometimes I don't get that. Maybe it was the weather.