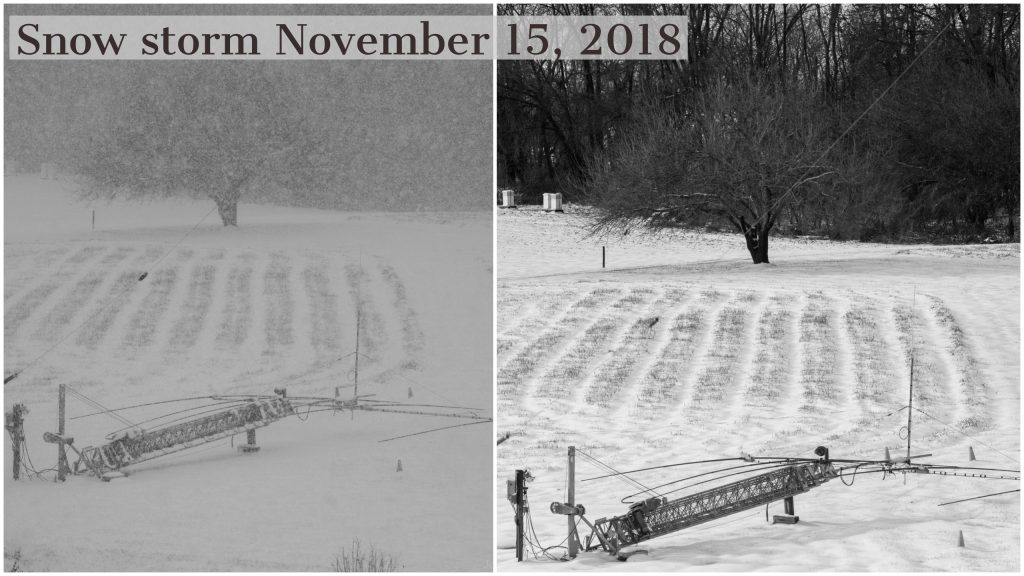 This week we experienced the first snow of the 2018/2019 winter season. It's a little early for this much snow so soon but not unusual either. I have some media to share with you
The first to are some time lapse videos I put together from my cheapo Raspberry Pi cameras in the windows. These computers put three time lapse sequences a day together for me so there is nothing I have to do to make these happen.
I was a little surprised at how heavy the snow was at times. Normally we don't see this heavy of snow this early in the season. It will snow then go away. 5″ of snow is a little unusual. To have this much show meant that it snowed from morning until evening on this day (November 15).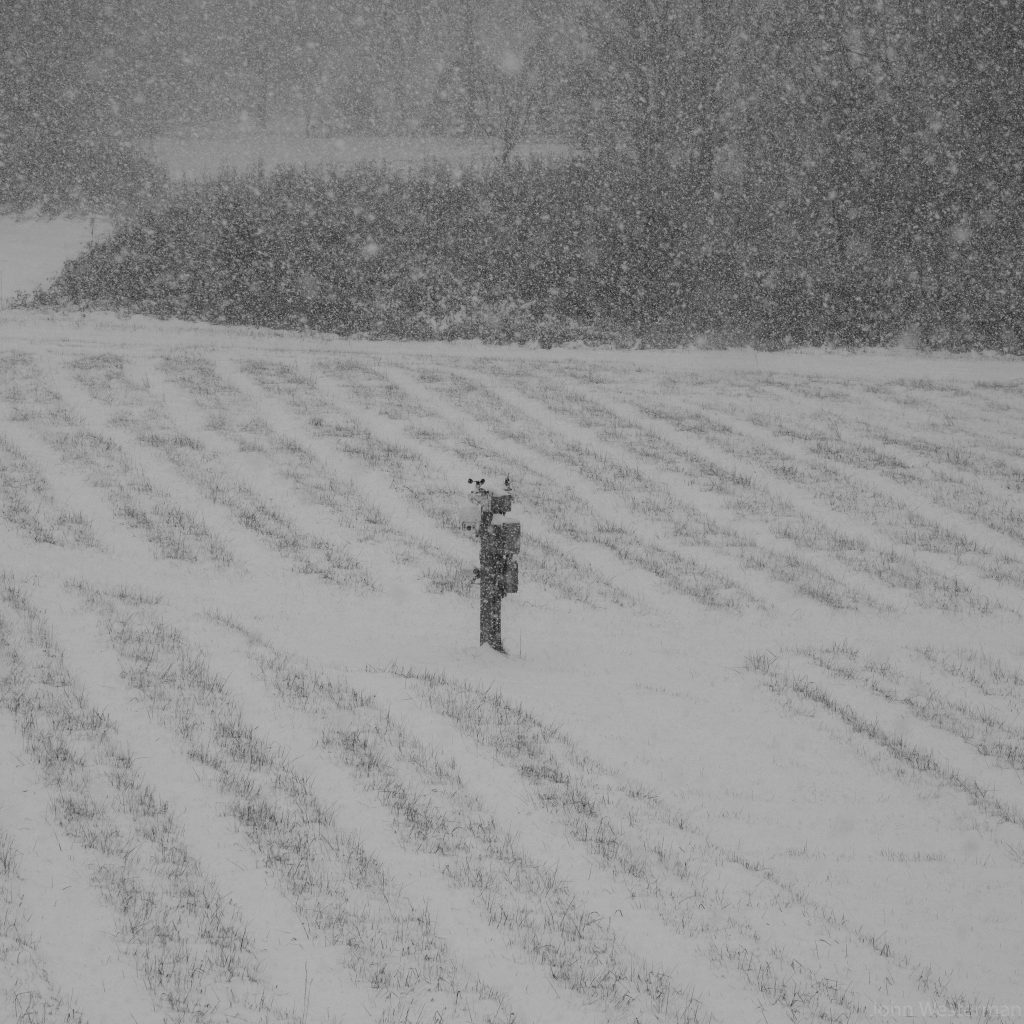 I didn't have to look too far to find the deer finding refuge from the wind in the tall brush eating the leaves still on some of the trees there.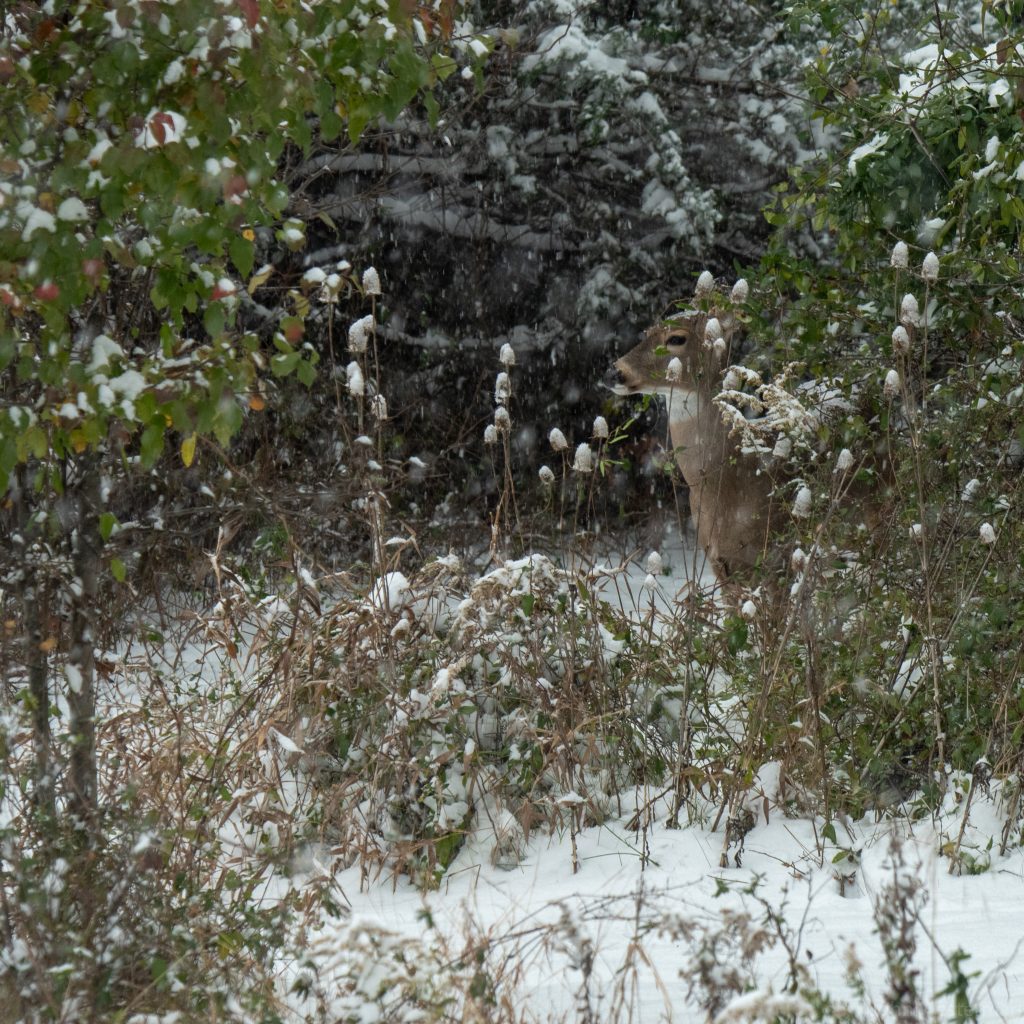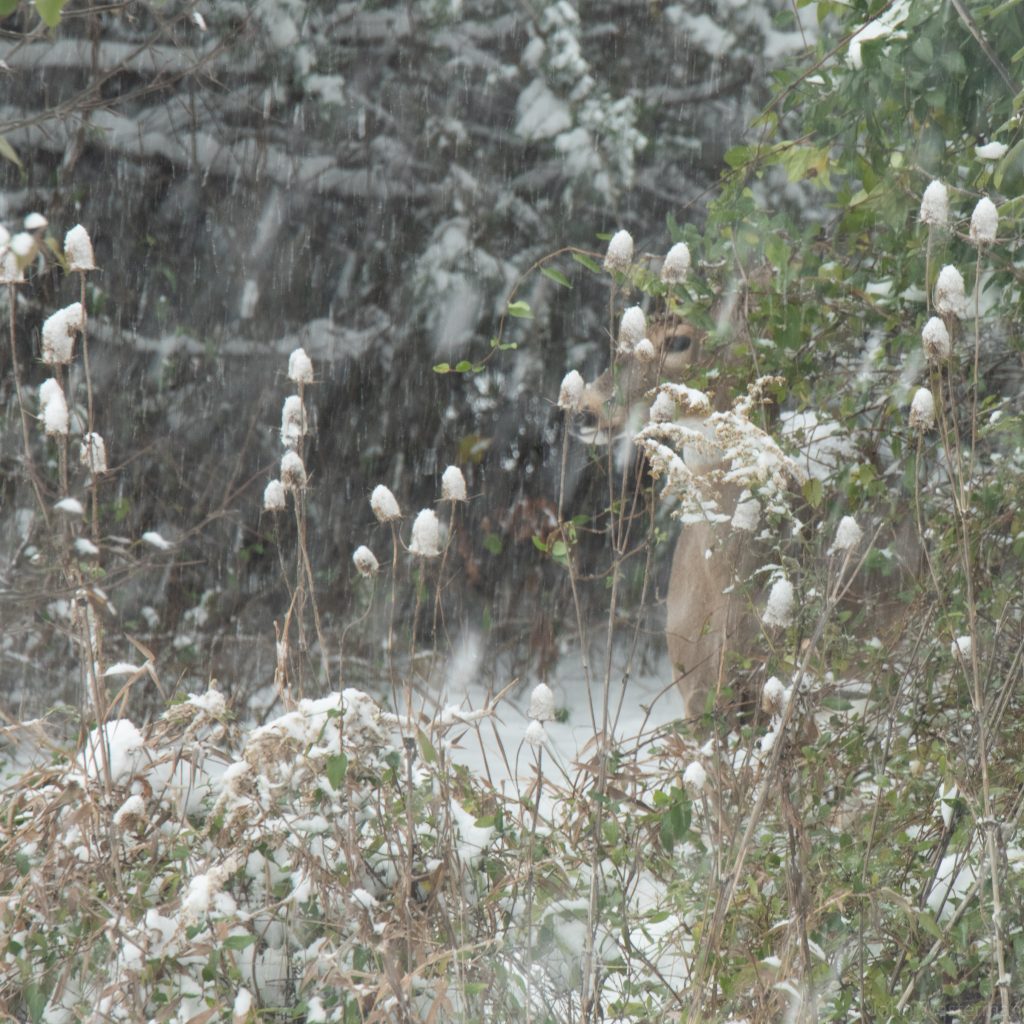 This blue spruce tree was bought in 1999 from a nursery in Frederick Maryland to use as a Christmas tree when we lived there. The idea was that we would plant the tree once we moved to our new home. We did do that when we moved in here. First it was planted by the mailbox and then we moved it to this place after we wanted to plant the silver maple trees down the driveway. It has thrived in this location.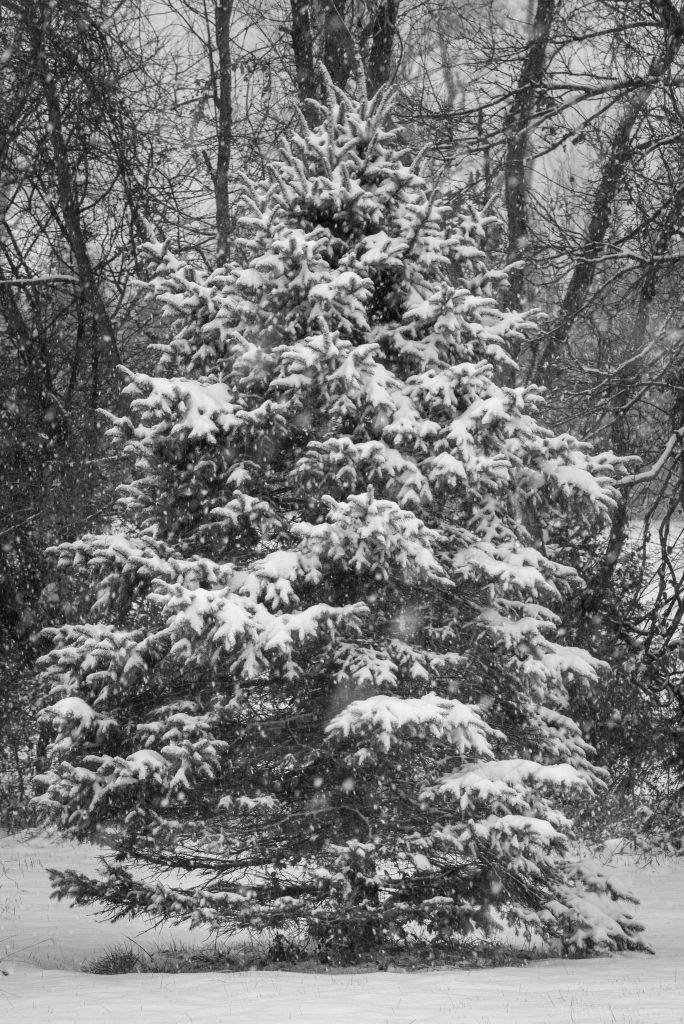 It's sunny out now and 40º. The snow is melting off of the paved surfaces and things turning back to normal. The snow on the grass/ground is going to hang around for a while.
Have a good weekend!