The sun (barely) poked through multiple layers of clouds this morning before the rain returned.
So far this week, in just the past 3 days, we have logged 6.5 inches of rain. We went from being pretty dry and things looking deep green again. I know all the plants are much happier with this water.
It's too bad I didn't' think to get it on video but we also know that at least some of the animals are happy with the rain. With my girls as a witness we watched a fawn just go absolutely nuts in the water puddles two days ago. I don't know if it was a boy or girl but it was driving the adults pretty crazy with its hyperactivity. It was the kind of unfettered happiness of seeing something new for the first time and being consumed by it all. It was fun to watch.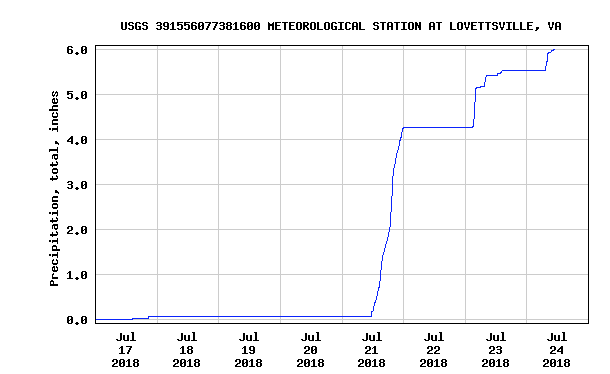 Above is the USGS station near my home. It' hasn't updated fully for today yet. You can see we went from essentially no precipitation lots of rainfall lately.  In particular was the 21st when the rain first started falling. It was "heavy at times", as the weather man likes to explain.
Personally, I like the rain. And the snow. Since I no longer have to work in this stuff it's nice to be able to get rain on my face again. If this were snow it would be SIX FEET deep. 1″ of rain is about 1 foot of snow equivalent. That would be interesting.
I hope at some point when we live here we get 6 feet of real snow. I just want to see what that would be like. I've seen almost 4 feet of snow a couple of times. But it always stopped there. It would not be easy to dig out but I'd eventually do that. It would make for some interesting photos for sure.
This is my current weather. The temperature is very nice and it's a bit breezy with spitting rain. This beats 100º for sure! I made the graphs you see below and you might also notice that the "green zone" is between 60º and 80º. This is my favorite temperature range.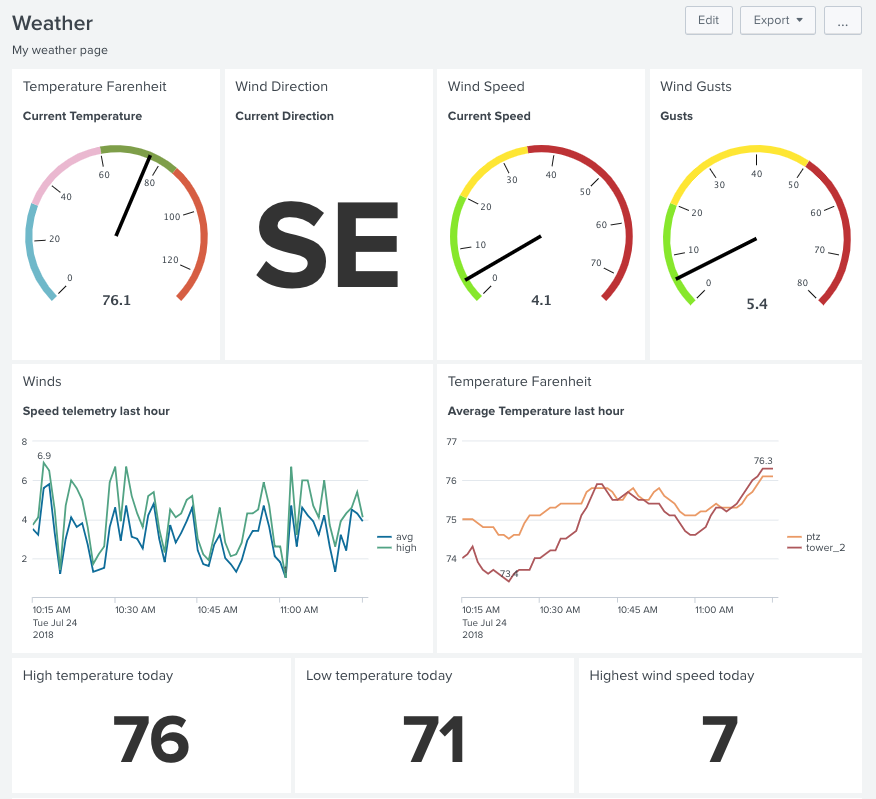 Here are a couple of random photos of what happens when the skies change around here. They are taken with my cell phone so the quality is not like my still cameras but you'll get the idea.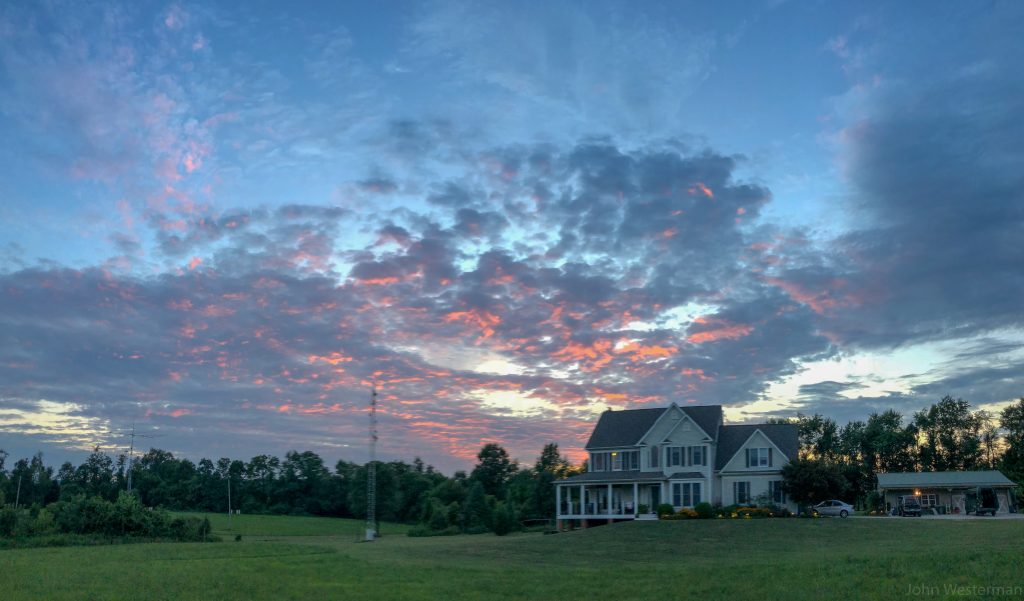 We have the prettiest sunsets around here. From the pastel skies above to the most beautiful rainbows of anywhere I've ever lived.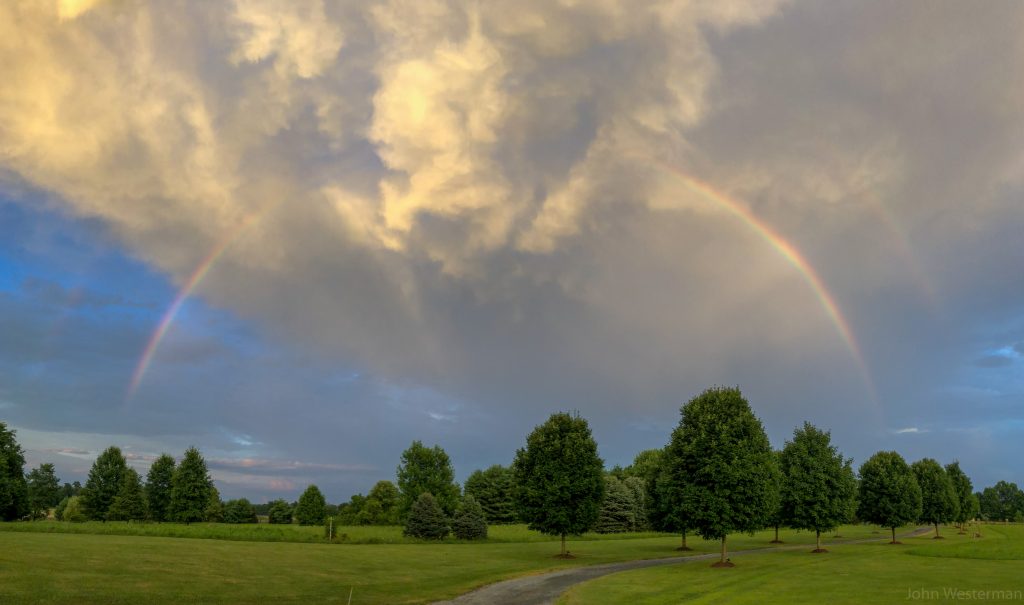 And this is very consistent weather. Anytime there is a storm come through in the evening where the sun pops out of the sky we get edge to edge rainbows. Super bright and very distinct colors.
And if there is a sunset with clouds in the sky they turn pastel as the sun angle dips below the cloud line like the picture above. I can take this same picture any given day of the week when there are clouds present. Deep pastel colors of deep blue, pink and purple are always present.
I hope it's pretty where you live and that you love where you've hung your hat as much as I do here. Have a super day!