Chapter 9
Today it's on to Great Falls, Montana. At some point in the ride today the Rocky Mountains will come into view.
Today's weather observations are as follows. Looks like we'll be driving into cold front that could kick up thunderstorms along the route today. More likely than not, we'll be riding in the rain off and on all day. Hopefully it won't be severe. This sounds like yesterday's weather, huh?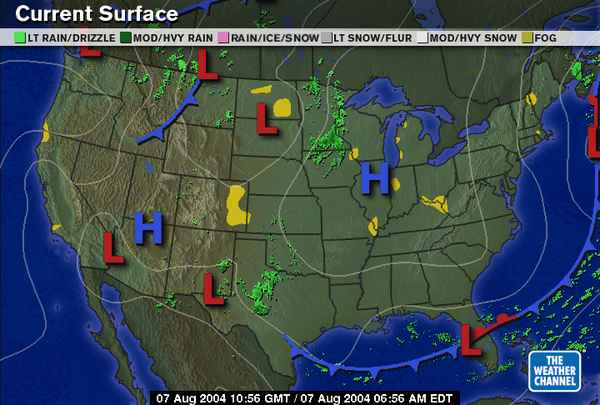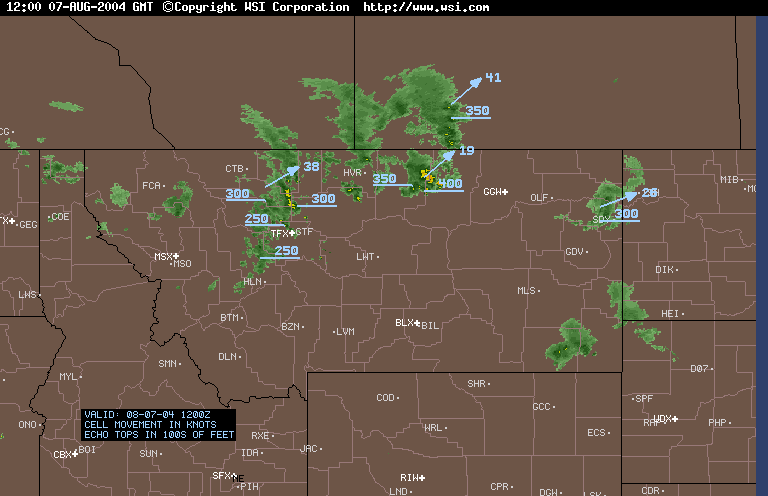 The high temperatures look like they'll be in the upper 80's to start and then we'll move into the 70's as we finish.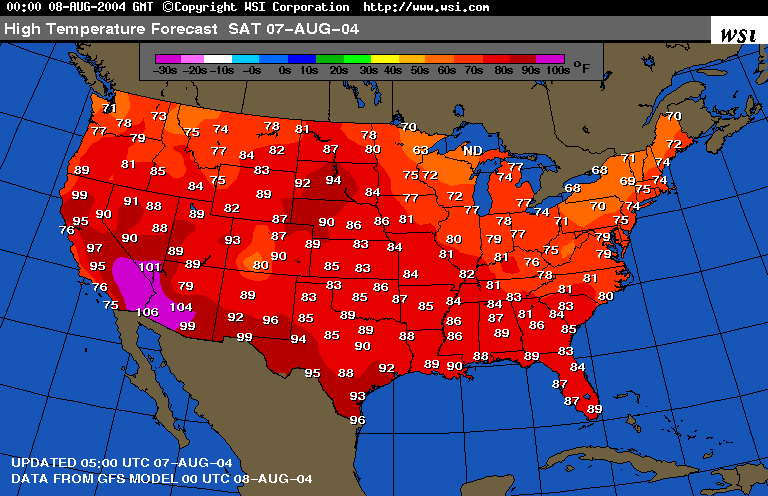 We did end up riding in the rain on and off today but that wasn't our biggest concern. It was the wind. Once again, we had wind in the 40-50mph variety all day long.
Dad is asleep next to me completely worn out from fighting his motorcycle all day. At times I felt like I was leaning my bike into a turn at 45 degrees but going down a very straight and level road. There is just nothing to stop the wind in these plains. Every time we would approach another thunderstorm the wind would kick up and we'd be fighting them again. Needless to say, once we got into Great Falls we were all glad to be here.
We stopped for lunch in a nowhere town. As I write this now I have no record of where this town may be or what it's name may be. Searches 14 years after the fact are not turning up anything. I'll have to go town by town to figure it out.
Update: I found this little town, bar hotel and such. It was in Saco, Montana. I really don't remember why we stopped here but it's exactly half way between Williston and Great Falls, MT which means it was lunch time. We were likely running out of options as we chased the sun west.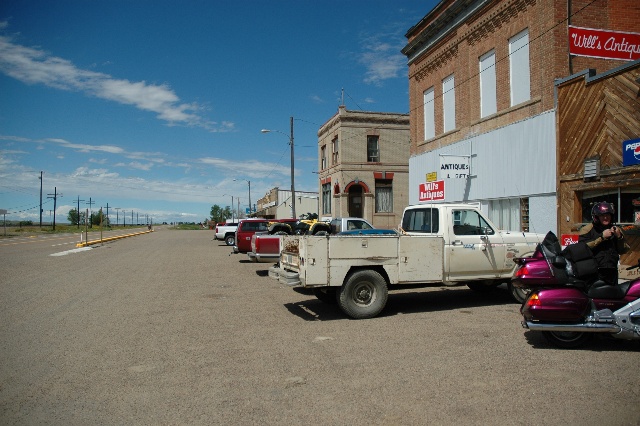 For the first time my bike got only 33 miles per gallon of fuel. I was surprised. On a normal day, if I drive it hard, I will get 45 miles per gallon of fuel. On a good day, over 50 miles per gallon. The wind was amazing.
We ate dinner at a Chinese restaurant and all headed back to the hotel to get some rest.
There really isn't much to report other than we drove 450 miles from Williston, North Dakota to Great Falls, Montana. Tomorrow we start a 3-4 day event that stays pretty close here in Montana. We will also visit Glacier National Park … more on that later.
Home
Previous chapter
Next chapter
— Main.JohnWesterman – Published 07 Aug 2004
🙂 🙂
Other pictures from today: