Chapter 6
It's August 4th and we're off to see the replica of the keel boat Lewis and Clark used to go up the Missouri. Then it's on up north, although I'm not currently aware of our destination.
We'll be riding in missing man formation since Richard Griffin will be leaving us to go back home to Fort Smith, Arkansas. It's been fun having him around.
Today is not going to be nearly as hot as yesterday as you can see by these high temperature predictions in the north-central part of the USA.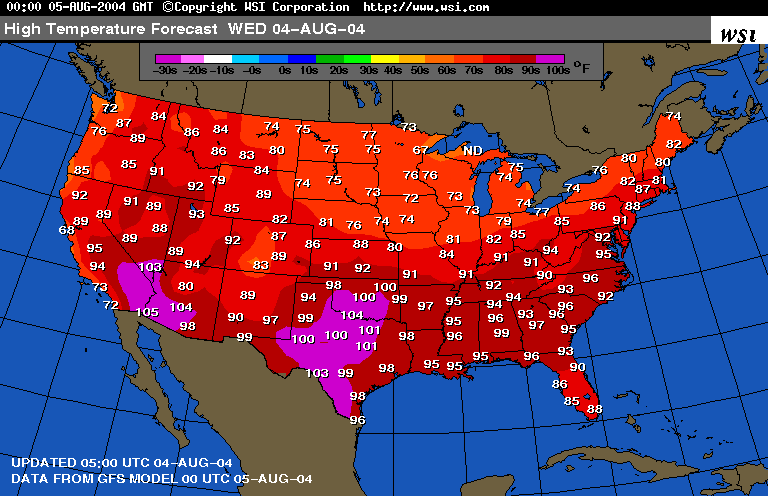 … and they are waiting on me to leave …
Yep, everything yesterday was today wasn't. It never rained and the weather was cool. Most of the day was in the 70's and it started in the 60's with cloud cover and mist and ended with clear skies and sunshine.
So far our longest riding day together at some 400 miles. Some interstate but mostly open back roads in South Dakota. Sometimes the road would go straight ahead as far as you could see.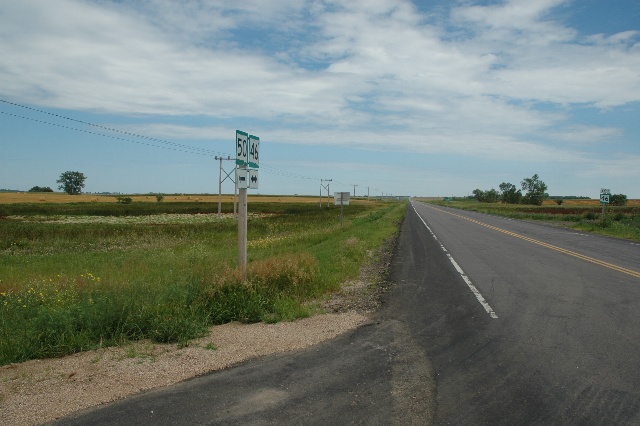 Our first stop was to see the keel boat where it rests on a lake that was once the Missouri river. In fact, there were two boats there with the guy who made them.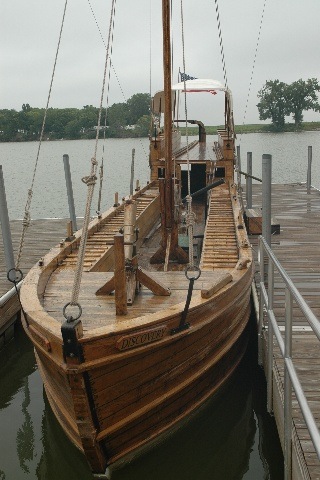 This gentleman was full of good information on the facts about the keel boat. Apparently there is only a sketch of he original boat and no detailed plans so everyone is winging it in terms of interpretation. The one thing I can tell you is if this replica is any indication of actual weight of the boat I can't imagine even 10 men trying to carry this thing even 10 feet on shore. It's heavy and rides deep in the water. Seriously, how did they do this?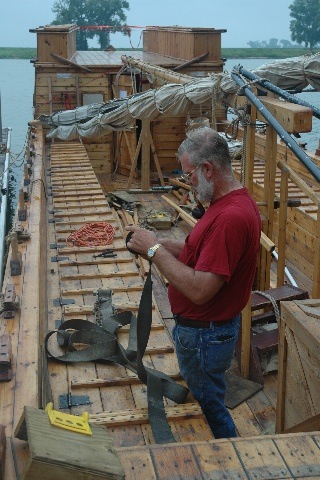 Our second stop was in a rest area that had a Lewis and Clark exhibit and a dedication to private Floyd who was the only person to die during the three year journey. It was a vary nice place in Sioux Falls. There was this huge bronze statue of Lewis, Clark and Seaman that was interesting. Probably 20 feet tall.
Our third stop was to visit the "Spirit Mound". Apparently, the Indians told Lewis and Clark that there were little devils on the top of he hill with bows and arrows who will kill them.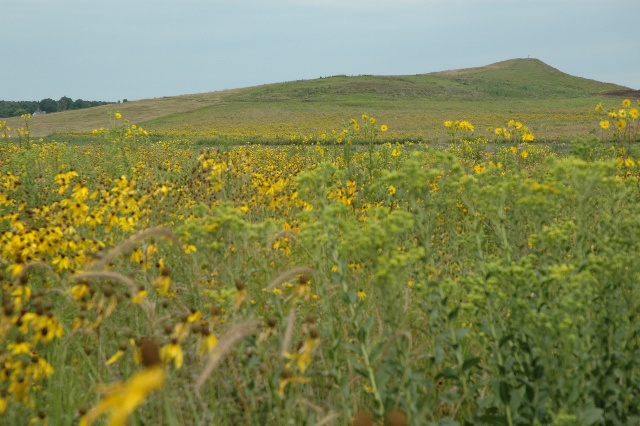 They went up anyway and didn't see any of the little people. Neither did Tuffy or Spangle.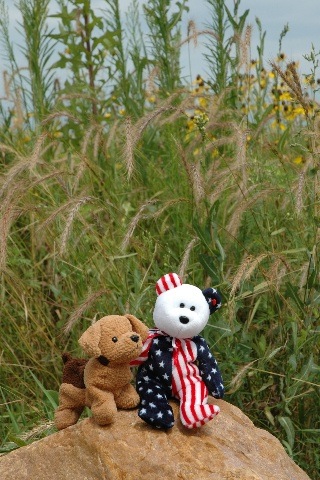 Just before Pierre, South Dakota there was a rest stop on top of a hill where we rested and took a few pictures of the reservoir that is a part of the Missouri river. All around you it's rolling hills and scenes like this. Just beautiful.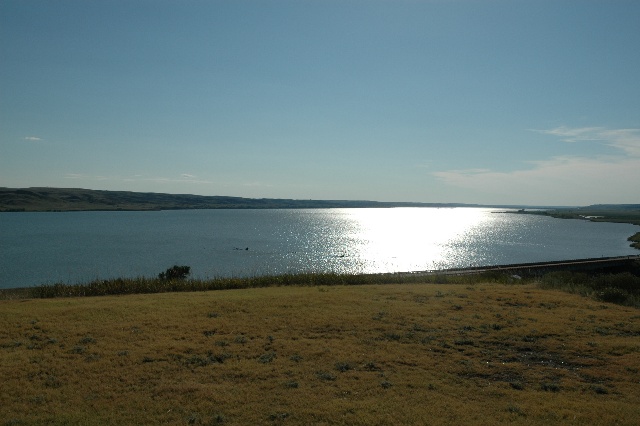 There are some other good pictures of the day below.
See you tomorrow.
🙂
Home
Previous chapter
Next chapter
— Main.JohnWesterman – Published 04 Aug 2004