Chapter 20
Today we depart Delta, Utah on our way to Denver, Colorado. Most of the trip will be on I-70 so the driving will be easy. I've driven this route before and it's a beautiful stretch of interstate. Of course, we'll pay for that as we go across Kansas tomorrow. If yesterday was the loneliest road in America I-70 across Kansas is the most boring.
… time passes …
Easy? Was I ever wrong!!! As you can see from the attached weather observations today the trip was anything but easy. Especially as we approached Denver from I-70 and the mountains. What a complete mess!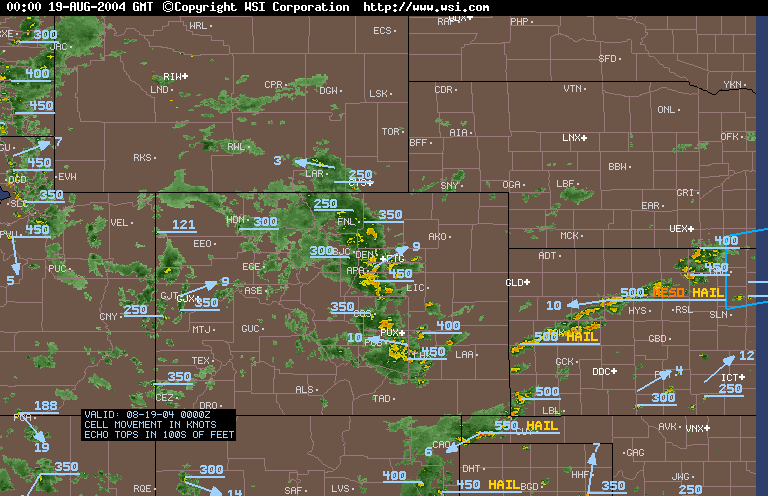 This easily racks up with one of my worst rides ever. It was cold, sometimes in the 40's, with rain and bad visibility. It was everything we could do to stay warm and dry. We managed, but thankfully with excellent equipment and lots of planning.
I should have known as we passed Vail Pass that it was not going to improve. But probably too stubborn to give up. Our destination was Aurora, Colorado so we could get an upper hand on the Denver rush hour in the morning. As we were passing Golden tonight I shouted on the radio, "Ok, I've had enough … let's find a hotel!!!!" We pulled off and found a Courtyard Marriott. It was only 6 pm … and it's only 9 pm now and we are both so tired we can hardly move. Had it not been raining we'd be in Kansas by now probably.
I had some real troopers with me, however. My girls came with me in spirit. It's been fun having them with me on this trip.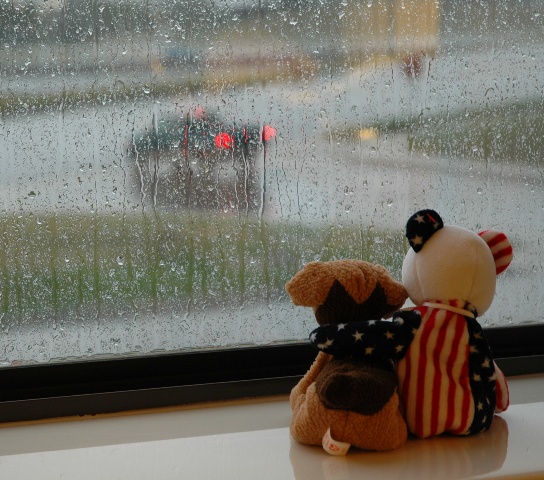 Home
Previous chapter
Next chapter
— Main.JohnWesterman – Published 18 Aug 2004
Media from today: