Chapter 11
Today we left Dillion, went through the Lemhi Pass area and motored on to Missoula, Montana (August 9, 2004).
I really wanted to see Lemhi Pass but, unfortunately, it's only reachable by four wheel drive vehicles as it's on a very windy dirt and gravel road (I'm told). I did go a lot farther down the road past "Grant" and made it all the way to the visitor center at the start of the road to Lemhi Pass. My motorcycle is not an "enduro" type machine and too heavy to go up a mountain. So I'll have to come back. By the way, all of that spelling is in the context of their own journals.
One day I will make it back there in a vehicle of the four wheel variety or enduro type bike that will go over the pass. It is in a beautiful place with all the mountains around the area I can see why Lewis and Clark were so worried about making it over the area. Anyway, I took pictures there and enjoyed a quiet moment.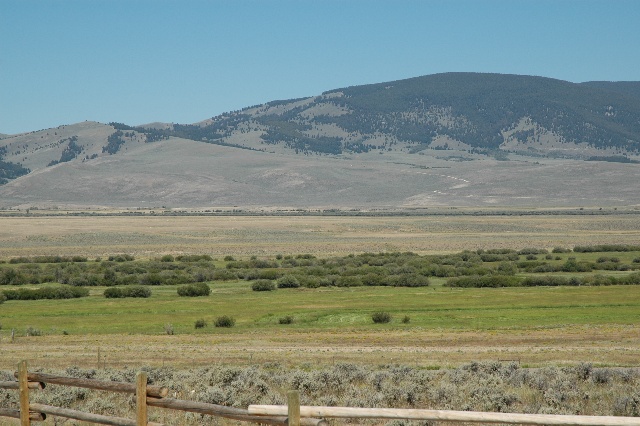 On the way to Lemhi we passed Camp Fortunate which was a place named on the trip where Lewis and Clark first met the Shoshone Indians who were critical to their success of the outbound trip by giving them horses and guides that would help them over the Lemhi pass and Bitterroot Mountains. It is under water now.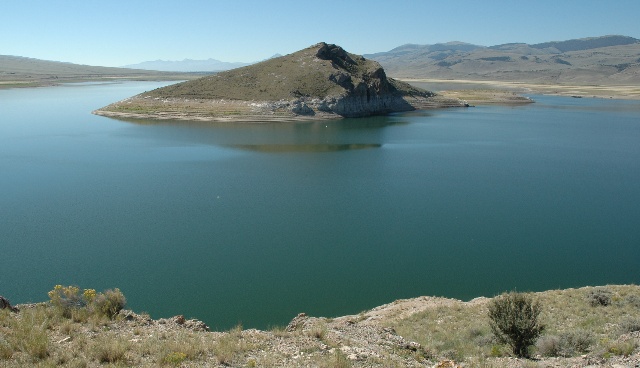 Lewis wrote in his journal, "Shortly after Capt. Clark arrived with the Interpreter Charbono, and the Indian woman, who proved to be sister of the Chif Cameahwait. the meeting of those people was really affecting, particularly between Sah cah – gar-we-ah and an Indian woman, who had been taken prisoner at the same time with her, and who had afterwards escaped from the Minnetares and rejoined her nation … we now formed our camp" This camp would be camp fortunate.
Once again, Sakakawea's people's influence on the mission would be important. They met a young man and two women Shoshone foraging near this area who ran off and alerted the tribe of their presence. They met three more women, one old woman, who Drewyer asked to "recall" the young Indian who was about to notify the rest of the tribe. Unfortunately, she made it and about 60 warriors mounted horses and came to defend their land and people.
If it weren't for patients that he didn't seem to have on the return trip and the voice of the old woman we wouldn't be talking much about a successful trip across the Purchase today. You can find more historical information on this here or here.
I left the Lemhi area and road back to Grant where Dad and Chuck were waiting on me.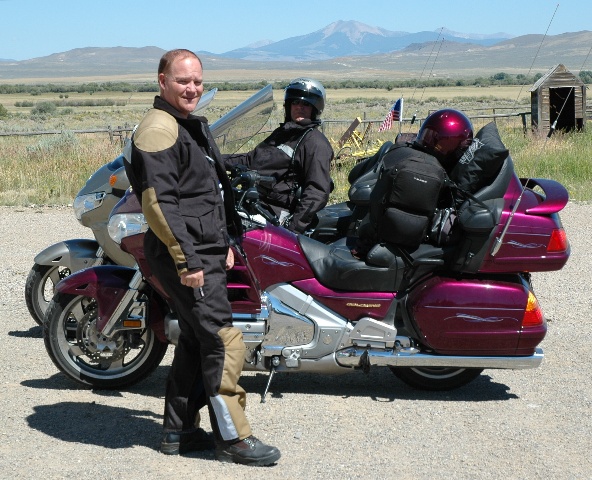 We rode from there to Jackson, Montana. This is a place I really want to get back and explore more. It's in the Bitterroot mountain range and you get the sense that things are fun around there in the winter. We ate lunch here and got to talk to the proprietor of the place who said that there were only like 27 frost free days in the area and that today wasn't one of them! Hard to believe because it was so hot after we passed over Lemhi. But the snow present on the mountain top in August presented the necessary clues that she was probably right.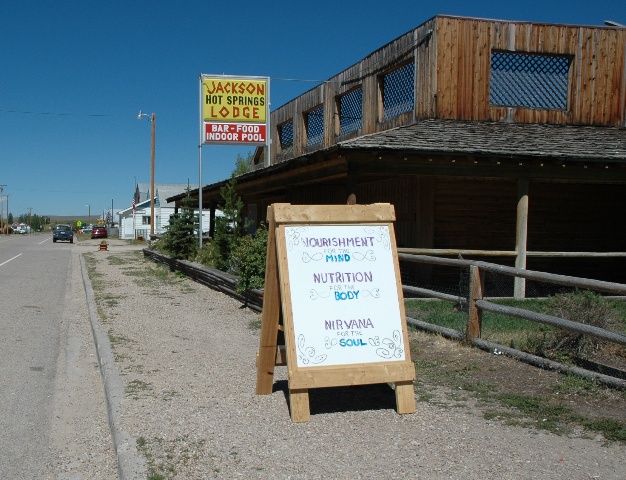 I had a "Lewis and Clark" ale there, careful to only have one since I was riding. Nothing to write home about, really, but was fun none-the-less. The place was really nice. The dance floor was amazing and you get the sense that there were some "throw down" type parties held here. Sorry about the quality of the picture but the place was HUGE and no flash would have captured it all. The place was fun. Very rustic with friendly owners who welcome everyone. I highly recommend going by if you get a chance. I'll be going back if at all possible.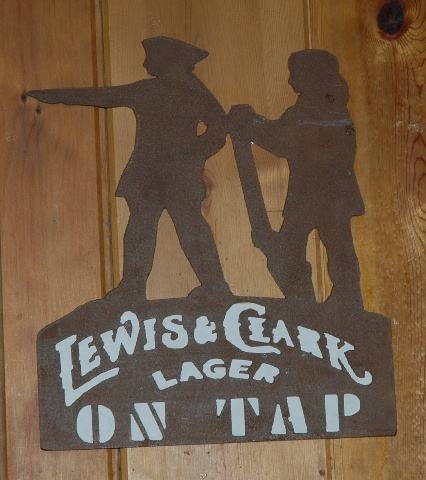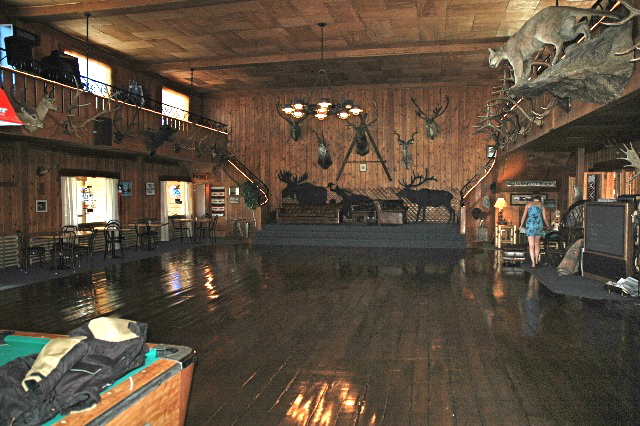 It was at this place that Lewis and Clark talked about boiling meat in the hot water there. It's also your first glimpse of the Rocky Mountain range. We are at N45º 20.254 W113º 15.520. It's so small there isn't even a gas station. The nearest station is 19 miles away in Wisdom, Montana.
So, we left Jackson, gassed up in Wisdom and headed over the western continental divide. Near there we passed the "Big Hole National Battlefield". I don't know all the details but it was a place where the non-treaty Nez Perce Indians fought the US government for their land. Like all other wars it was ugly. We didn't stop there.
After crossing the divide we got on route 93N. Back in Jackson there were some riders there that said, "Ah, route 93! You know the saying, don't you?", they asked. "No!", we replied. "Pray for me while I ride route 93!", he said.
He wasn't joking as route 93 was a complete mess. Very crowded with vacationers and locals alike. There was just not a lot of road and way, way too many cars. To boot it was hot once we crossed the divide. I think it was busy because there are a lot of people living there and working in Missoula but it was amazing what 45 miles of driving over the divide led us to. There was, for sure, a "rush hour" component to the ride just outside and into Missoula. We got caught in the mess trying to get to our hotel.
I skipped dinner tonight and made a few phone calls instead to Paul and a co-worker of mine named Howard just to check into work and see if there is anything I need to be doing.
We all were in bed early and tomorrow we get up to do one of the things I really wanted to do on this trip; go see Glacier National Park.
Home
Previous chapter
Next chapter
— Main.JohnWesterman – Published 9 Aug 2004
🙂 🙂