Welp, today is the day we start back home. There are no short cuts from here where we are over 2,500 miles from our destination.
We head north towards Santa Fe and Taos where we have lunch in what we both remembered was a "sleepy little desert town". Not anymore! There are cars all up and down the highway, people everywhere. There is nothing sleepy about Taos anymore.
Gloria had picked out a place for us to eat but it was so crowded that we decided not eat there and instead go to a hamburger joint up the road a block. It is named The Burger Stand At Taos Ale House. Everything in the restaurant is some level of "hot". The food is good and the pickles are home made and very tasty (and also hot).
We head out of town on route 64 through the Santa Fe National Forrest then through Eagles Nest. I really liked Eagles Nest and want to go back there. It's a mix of plains and mountain. Unlike the desert it's green, grassy, etc., with a great big mountain lake nearby.
Soon we are out of the mountains altogether and into the grassy plains of Texas and Oklahoma on our way to Kansas. Route 412 literally touches the corner of Texas and Oklahoma in the Rita Blanca National Grasslands. I just really like the open plains that are here. It could be because I lived in Oklahoma so long, not sure. The pace just slows down.
At some point after entering Oklahoma we pulled over for some photos. There was no one for miles that we could see which made making these shots pretty easy.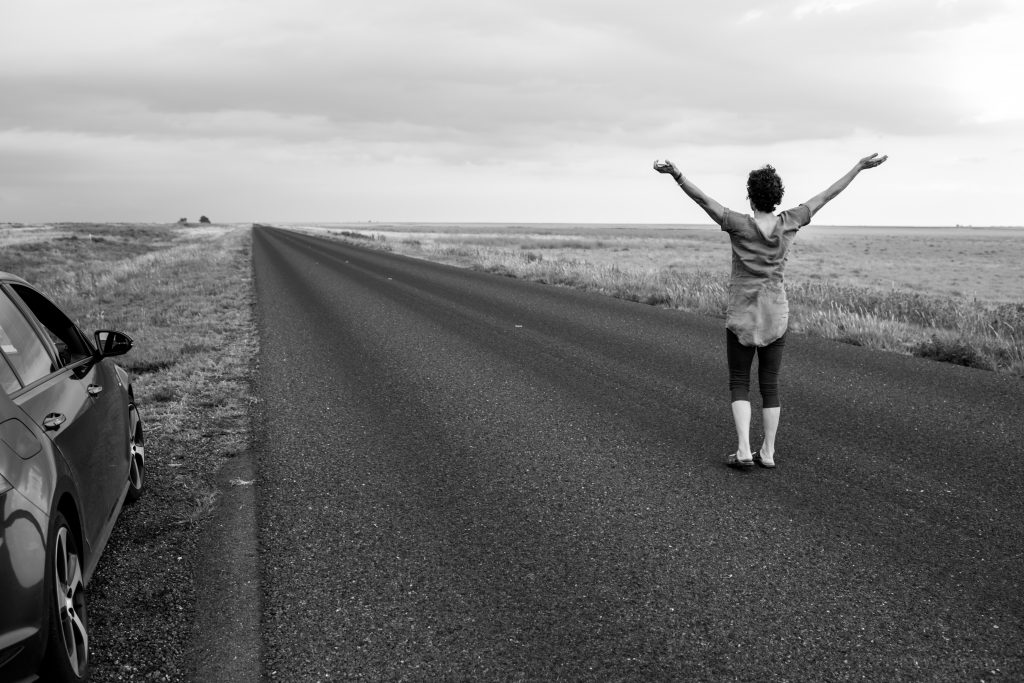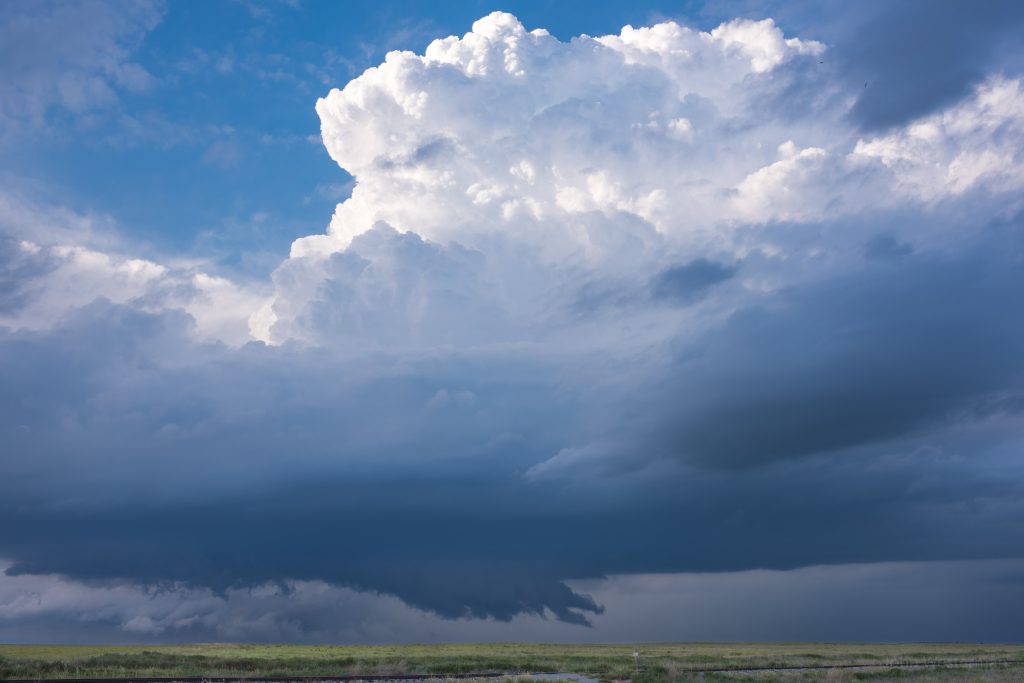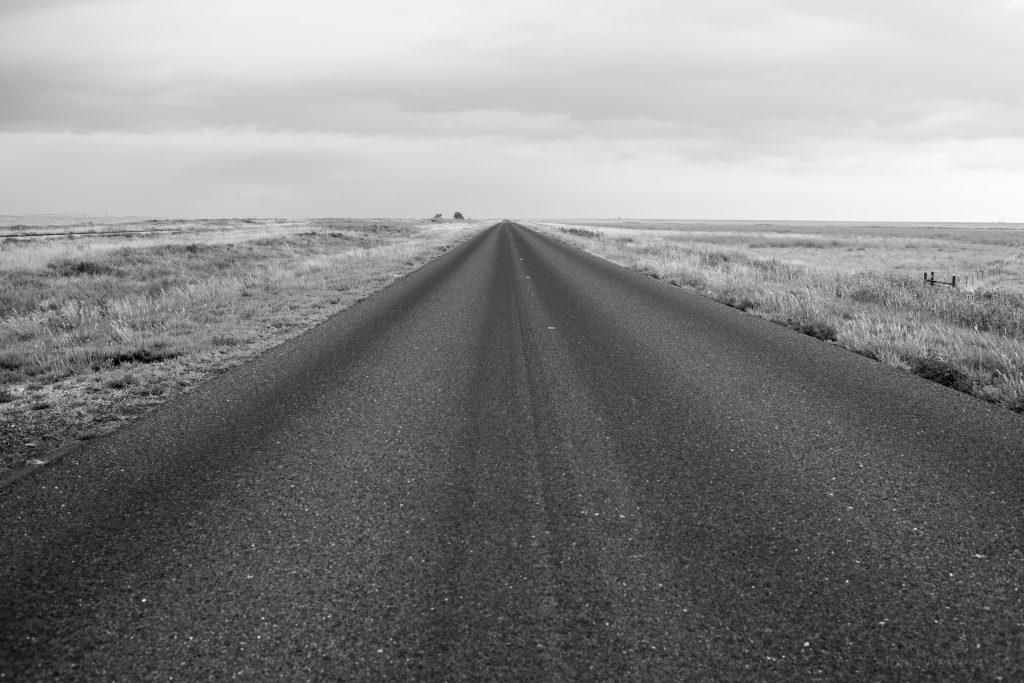 After the sun went down there was a very, very strange visual phenomenon that took me some time to figure out. We'd be driving through the dark, moonless landscape and there were all these red lights as far as you could see. It looked like lights on top of the sprinkler systems they use there. If they all blinked independently it wouldn't have been that weird. But they all blinked in unison! As far as you could see there were red lights blinking all at the same pace; on and off at the exact same time.
We kept trying to figure it out when we came up to one of them and realized it was the huge wind mills for generating power. They were everywhere! It was just such a weird visual looking out from the ground up at all these lights! Mystery solved.
We didn't know where in Kansas we would stop. Our first destinations came up too quick so we decided to press on to Wichita.
In Wichita we end all of the back roads and embrace the Interstate system for the rest of the trip home. I have a problem to solve and would like to get there as quickly as possible. We still don't know how long it is going to take as we are still well over 1200 miles (18 hours) from home.
Patience, Grasshopper. Wax on, wax off …