Yesterday we had another snow storm roll through this area. The snow didn't amount to much. We did get more than was predicted which left quite the wintery landscape behind.
The above was video taken from my drone while the following is from my Nikon camera using an intervalometer:
I'm almost never in a position to use my nicer cameras to do time lapse photography like this. It's not hard but quite time consuming so if you have to baby sit the camera you can't be working like I have been lately. But stuck in my home and working at my desk allowed me the time to monitor the camera while it took 1000 images through the day.
Ironically, the above uploaded on to YouTube is about half the actual resolution of the images. You tube and other services take out so much of the quality to save storage space and not use so much bandwidth.
The camera was set up for manual images with fixed focus, fixed aperture and fixed f-stop. All of the rest was done with software. I use Adobe Lightroom to do the heavy image edits, crops and the like. And then LRTimelapse (Version 4) to put together the time lapse. LRT is very cool and powerful software.
And the drone also takes some very unique images in raw image format so that the image can be manipulated very easily post production.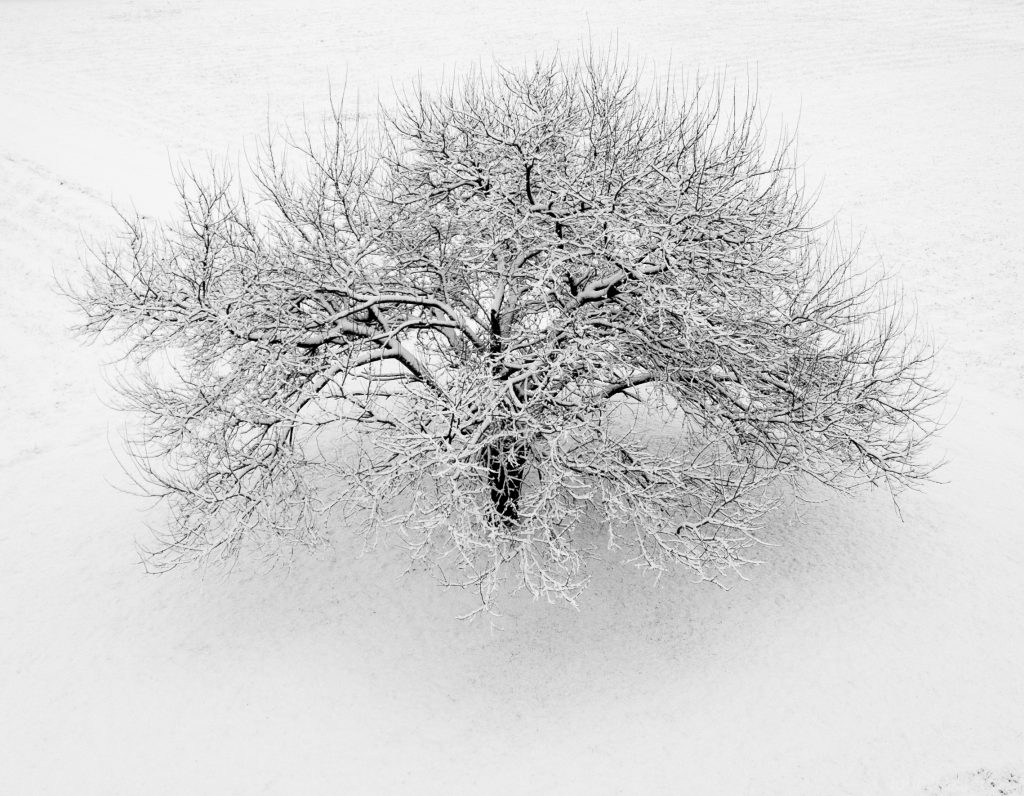 I like the high contrast photography I learned when I was 16/17 years of age. Back then I would look through all the Ansel Adams photographs in awe of how he accomplished such unique high-contrast black and white photography.
He's gone now but I can't wait to tell him about drones.  He would carry his camera gear on his back, spend days/weeks in the wilderness to get the perfect image.
I flew my drone from my front porch in between work meetings to get this one. Things have changed. Photography has really changed even in my lifetime.
Stay warm!